This shop has been compensated by Collective Bias and its Advertiser Ester-C®. All thoughts and opinions on Immune Support are mine and mine alone and should not be construed as medical advice. #24HourEsterC #Ad #cbias #CollectiveBias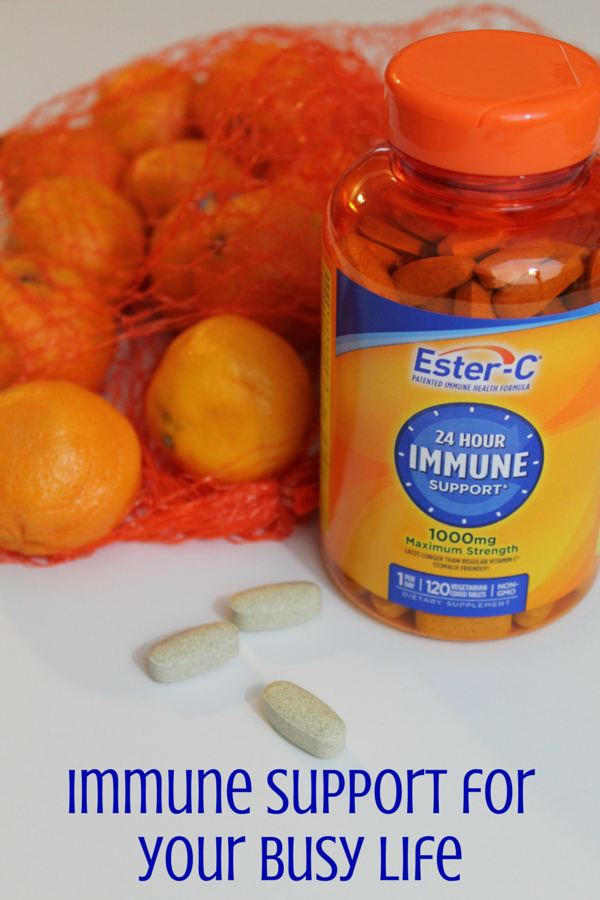 Remember those days when you could sleep in, not get out of your pjs and had no where to go? Yea, neither do I!
My life is busy. I'm constantly running here and there, dropping kids off, picking kids up, grocery shopping, sporting events, practices, etc! It seems like it never ends. Is that how you feel too?
Want to see what a typical day for me looks like? Let's look at what a Wednesday might look like, for example:
6:00 am Wake up as my husband gets out of bed to get ready for work.
7:00 am Say goodbye to hubby, wishing I could just stay in bed.
7:30 am Roll out of bed, shower
8:00 am Wake up the crew, breakfast and get started on homework
9:00am Homeschool, check in on my blogging world
11:30 am Take my oldest to work, stop at Walmart, turn around and head home
12:00 pm Lunch, more homeschool, more blogging
1:00 pm Take oldest daughter to dance
2:30 pm Leave to pick up daughter from dance and oldest from work, drop oldest off at Driver's Ed, head back home
5:30 pm Pick up oldest from Driver's Ed, head to church for Wednesday church activities, help out in kitchen to feed 200+, clean up
7:45 pm Kids are done with activities and we head back home
8:00 pm Snuggle with kids before bed
9:00 pm Give Faith her weekly shot, kids bedtime
And this is just a Wednesday. This doesn't include days that I'm running Caleb to and from whatever sports practice or games he's in.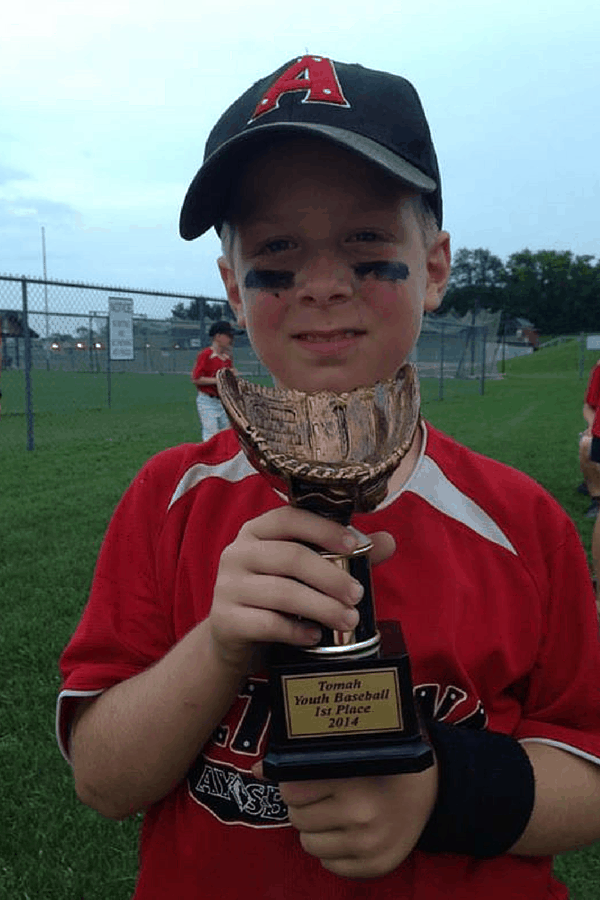 Or taking my oldest out driving. Now that gives me a few extra grey hairs!
Or running our daughter to and from doctor appointments – 2 hours one way. See, she's even pooped out.
Whew! I'm exhausted. Does this look somewhat like your day? When life just feels like it's on fast forward? When you're busy running non-stop, you need something to support your immune system. I know I sure need it.
I take Ester-C® year round for immune support. One serving daily of 1000 mg of Ester-C® delivers up to 24-hour immune support 365 days a year.*
My son works very close to our local Walmart, so I usually drop him off and head in to pick up whatever is on my grocery list. Including Ester-C® which can be found in the supplement aisle at Rollback prices.
Want to find out more on how you can support your immune system? You can findEster-C® on Facebook and Twitter.
I showed you a typical day in my busy life. Is this what yours looks like too? Leave a comment sharing what your day is like.