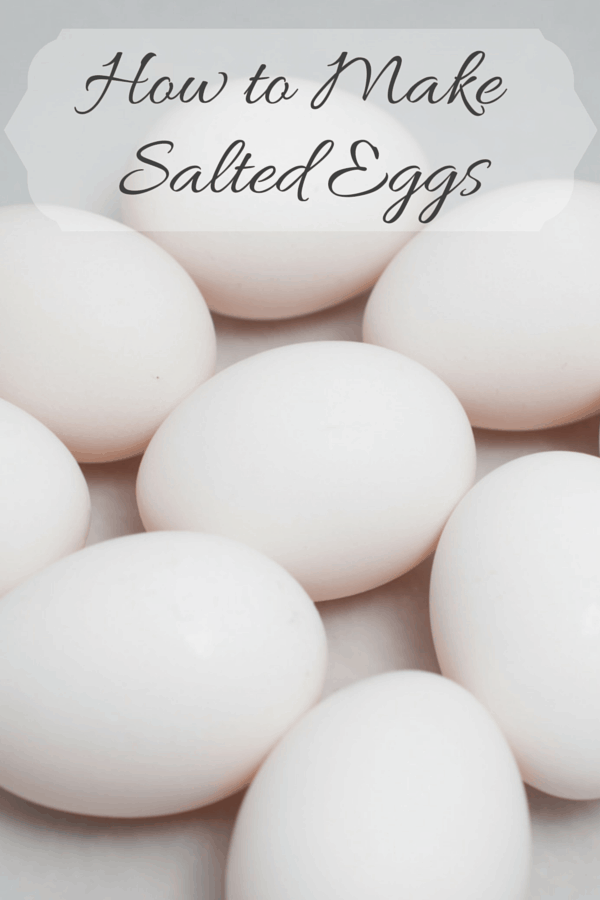 Easter is coming up and with that means plenty of hard boiled eggs. We always have a few varieties at our Easter Dinner. Regular hard boiled eggs for dyeing, deviled eggs and salted eggs. Then after Easter, we have plenty of egg salad sandwiches. 😉
Do you know how to make salted eggs? They are actually pretty easy. My mom helped me out with a simple instructions. You can also use these easy instructions to make regular hard boiled eggs too. This has been the easiest way for me. Otherwise, I get busy and don't see when the eggs first started boiling so I don't know when to start the timer or for how long to leave them boil.
Do you have that problem too? Try it this way.
How to Make Salted Eggs
Cover your eggs with water and set pan on stove on medium high heat. Set timer for 20 minutes.
After twenty minutes, remove from heat and let them sit in the water to cool. During this time they will also finish cooking.
With the back of a spoon tap the egg until the shell is cracked all over. Do not peel just crack the shell.
Dump the water into a glass bowl with a cover. Add just one cracked hard boiled egg to the bowl.
Slowly stir a 1/4 cup of salt into the water.
Gradually add more salt until the one egg in the bowl floats.
Add the rest of the cracked eggs to this same bowl. Cover and let sit over night in the refrigerator.
In the morning peel all of the eggs. Sample one. If it is too salty, put all of the eggs in clean unsalted water for several hours. This will remove some of the salt.
When the eggs taste right, drain and store in a covered bowl until you're ready to serve.
How many different kinds of eggs do you have over Easter? Hopefully this "How to Make Salted Eggs" will help you out!