The reviewer has been compensated in the form of a Best Buy Gift Card and/or received the product/service at a reduced price or for free. Regardless all opinions are my own. @BestBuy #JabraHeadphonesBBY
Is getting Healthy and Fit part of your New Years resolution? It is for a lot of people… including me. With my weight loss, I'm excited to get out and start a new exercise program. I'm definitely out of shape. It's so important to me to be healthy and fit. The weight loss is just a small part of that.
I've never really stayed motivated in the past but I feel like I have a new outlook. I'm looking forward to heading to Zumba, starting up Karate again and even going to the gym with my husband.
Having the right tools to help you stay motivated and track your progress can help.
I love the idea of these Jabra Headphones from Best Buy. Take a look: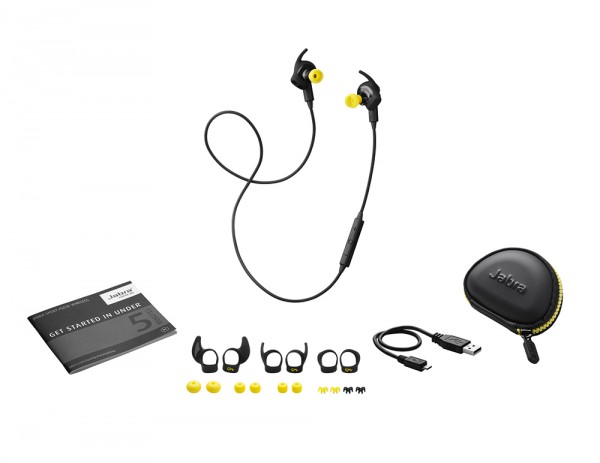 You can kick your training up a notch and get the ultimate wireless workout with Jabra Sport Pulse Wireless, new earbuds. Jabra Sport Pulse Wireless is an all-in-one training solution that combines an in-ear biometric heart rate monitor, immersive Dolby® Digital sound and real-time voice coaching. It's US Military grade durability certifications will inspire runners, cyclists, and exercisers of all types to beat their best performance.

With a built-in intelligent app – Jabra Sport Life – exercisers will also get the most out of their Sport Pulse Wireless earbuds, helping them plan, track and evaluate each workout. It has never been so easy to test fitness levels and aerobic capacity, adjust heart rate zone levels to optimize training, and set goals based on distance, time or calories burned.
These Jabra Headphones are compatible with smartphones with BT capabilities.
So what are your plans to become healthy and fit in the new year?