The reviewer has been compensated in the form of a Best Buy Gift Card and/or received the product/service at a reduced price or for free.
Alright! We are talking tech again today. Every day technology evolves. Are you evolving with it? It's time to Go Wireless!
We just set up a home theater room in our basement. It's awesome. But with all of our equipment, we have wires hanging out all over the place. It's ugly and let's just call it like it is.. it's old school.
It's time to evolve with the technology and go wireless!
Enjoy Brilliant HD Without the Wires
My Wireless TV 2 replaces messy HDMI cables with the convenience of wireless, so you can install an HDTV anywhere you want. Now it's possible to connect your television to your set top box without having to use an obtrusive cable. You get the flexibility to network your home exactly how you want to, without investing in an expensive wiring project, or string wires throughout your hallways.
AH-mazing! No more wires!
So who uses their laptop, tablet or phone for pictures, video, apps, presentations, etc? Do you hook them up to your TV? My kids LOVE doing that. They'll access a video on their phone but watch it on the big TV. Are you wireless yet or are you still connecting your device to your TV with a cord?
Wireless Display for Travelers: Realize the full power of your existing phone, tablet or laptop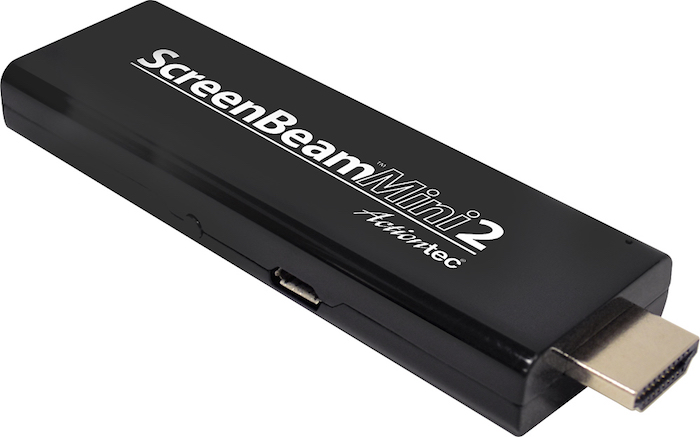 Screenbeam Mini2 Wireless Display Receiver Mini2 wireless display receiver gives you the power to wirelessly mirror anything from your phone or tablet onto your HDTV: video & audio, pictures, apps, presentations, and much more. Use ScreenBeam Mini2 to share virtually any local or online content. Beam movies, videos, music, games, applications, presentations, documents and more. Enjoy better quality with a dedicated wireless connection directly to your HDTV! You don't need an existing Wi-Fi network or wireless router for ScreenBeam Mini2 to work.
Keep evolving with the technology. Head to Best Buy and check out how you can easily go wireless!