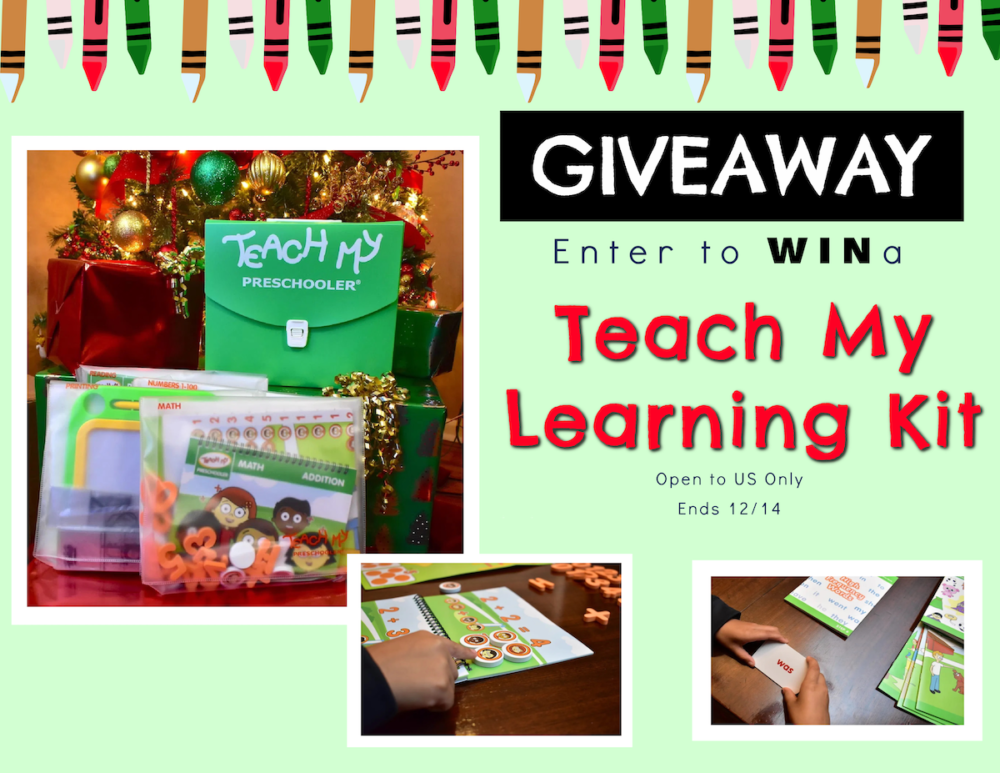 Sponsored by: Teach My Hosted by: My Four and More
Be sure and read My Four and More's review HERE!
About the Teach My Learning Kits:

This all in one, award winning learning kit is designed for preschoolers ages 3+. It teaches reading, numbers up to 100, printing and even early math, using unique and coordinated tools. It doesn't use a computer, you won't be on a screen. Instead, it uses things like readers, a magic drawing board, flashcards, posters and counters. Use it to promote kindergarten readiness, fine motor skills, hand/eye coordination, parent/child interaction and self esteem. And it only takes 20 minutes a day!
One lucky reader will receive a Teach My Learning Kit of choice!
Enter the giveaway and remember to come back for the daily entries to increase your chances. GOOD LUCK!