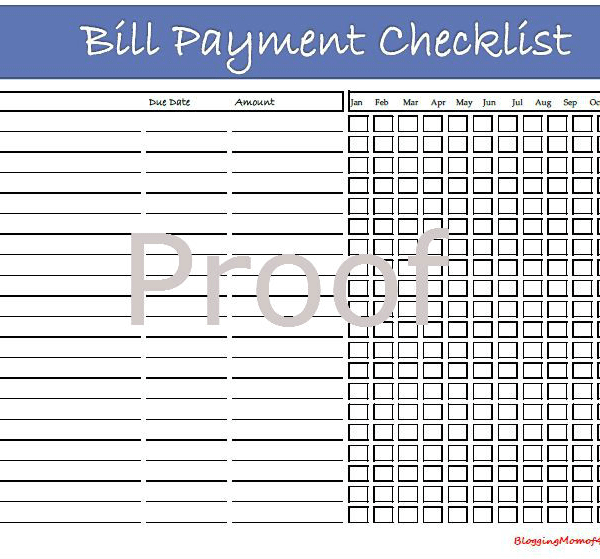 Well the Holidays are over and the New Year has officially begun. I don't know about you but when the New Year rings, I start thinking about finances, taxes and bills. I'm sure it's a combination of all of the money we spent for Christmas but also realizing that it's time to whip our finances into shape.
If you're not organized with your finances, you can be. I love checklists where I can see what I need to pay, how much I need to pay and then be able to check off when I've paid it. It's not only great for organization but also for a sense of accomplishment. I love being able to check things off. And if you're following Dave Ramsey's methods, this is a great way to keep track of your 'debt snowball.'
Side note, I have loved reading Dave Ramsey's books. He has a proven track record of helping people get out of debt. We can all do it! The economy is tough and it's taken me a long time to realize that I can't turn to my credit cards when we're short of money. But now it's time to dig our way out.
FREE Bill Payment Checklist Printable
Here's one printable that I've created and use. It's an easy way to track for the entire year. Just click here to grab the Free Bill Payment Checklist Printable.
Feel free to click the "Pin" button on the image and pin it on Pinterest, share it with your friends, etc. I hope you find it useful.
I have other printables that I've created to keep me organized too. I'll be posting them periodically so check back. You can also join my mailing list so that you get an email notification of any new posts.
Here's to a great New Year of being organized and getting our finances in check! Good luck!
Topic: FREE Bill Payment Checklist Printable