Have you seen all of the awesome new Finding Dory merchandise? We got a sneak peek. Take a look!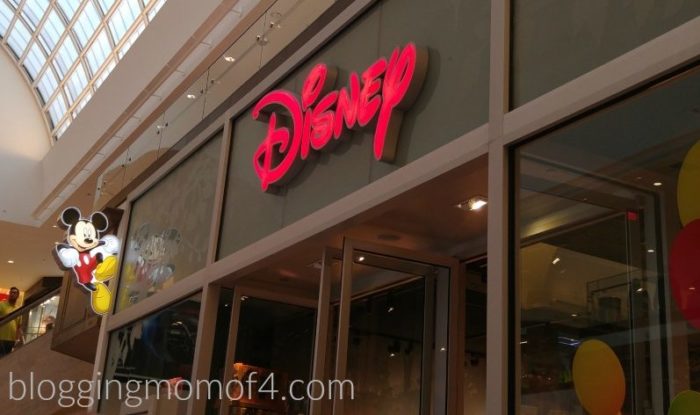 I had the chance to stop by the Glendale Gallaria store when I was in L.A. this past week. You know what else? When I am home, I can go to DisneyStore.com and grab what I need, or what the kids want!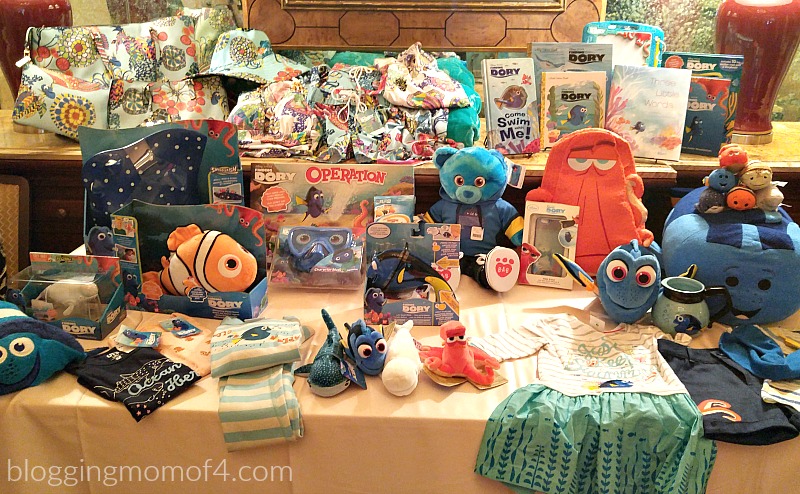 Do you see those Trina Turk items in the top left corner? They're gorgeous!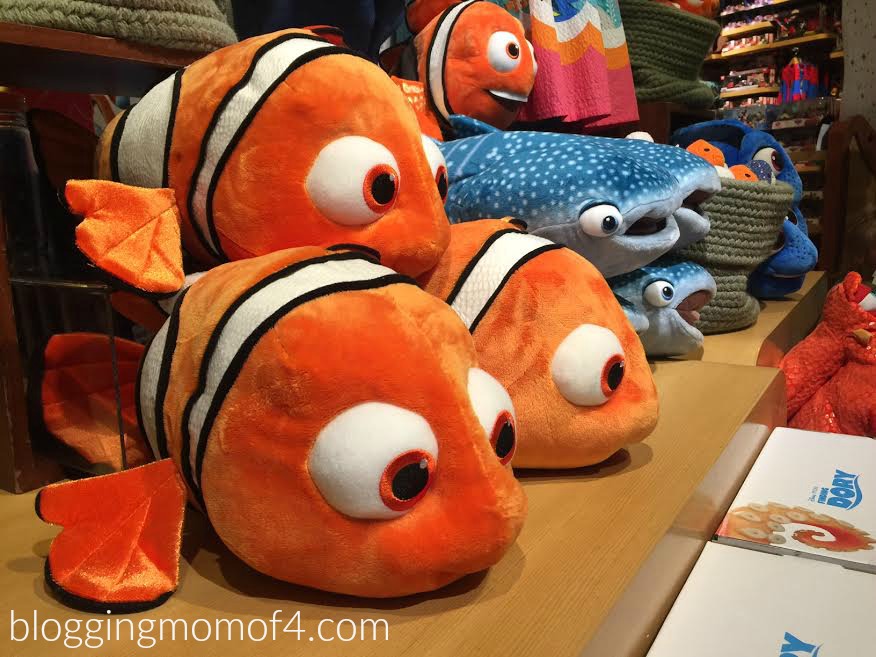 The swimwear is absolutely adorable! I want a suit in women's sizes. 😉
Not only is there fun Finding Dory products for the family but Disney Store is now having Summer Play Days! You and your kids will have so much fun!
Take the kids to your local Disney Store this summer for Summer Play Days!
Kids ages 3 and up are invited to Summer Play Days through September 5! Receive a FREE TSUM TSUM wristband* each week for participating in an event. Store events take place EVERY DAY**, which include Art of Animation, Trivia, Story Time, and Showtime.
*While supplies last. ** Call your local Store or see a Cast Member for details. Minimum age for participation is 3 years. Event limited per session based on store capacity. No lineups prior to 30 minutes before event begins. Event subject to change or cancellation without notice.
We had the chance to watch one of the shows and I could see all the smiles in the kids' faces just watching. It was very interactive and exciting.
I received the Dory TSUM TSUM wristband and brought it home to Faith. She LOVED it! I can see weekly trips to the Disney store to collect them all.
I had so much fun shopping. I brought home a ton of new Disney store and Finding Dory merchandise! The kids were thrilled. Who isn't happy at the Disney store?
Make sure you stop in, check out all of the new Finding Dory merchandise plus participate in Summer Play Days. So much fun! Which item(s) are your favorite?
FINDING DORY is in theaters today!!! Are you seeing it this weekend?