This shop has been compensated by Collective Bias, Inc. and its advertiser. All opinions are mine alone. #FreetoMove #CollectiveBias #shop #cbias
While I know that most of my readers are women, here's a warning for you guys tuning in: we're about to talk about Feminine Care and 'the Period' – a.k.a Aunt Flo. If that doesn't scare you off, then keep reading. If you're not quite ready for this topic, just click on the home button. There's other posts you can read up on. 😉
Summer is underway and unfortunately almost half over all ready. I live for summer and hate that it's already slipping away. I'm doing whatever I can do enjoy the entire summer. How about you? You have fun plans for the rest of the summer? Maybe baseball games, picnics, swimming, vacations, family reunions, etc.
I've spent a lot of time at my son's baseball games this summer. I just love it! The picture below is of the team accepting their 1st place trophies at one of the tournaments.
Nothing should get in the way of your summer plans. Especially not that certain Aunt, the one that comes for a visit every month. You know the one. We all have an Aunt Flo who comes to visit every month and stays for at least a week. Don't let Aunt Flo put a damper on any of your summer plans!
My husband and I just celebrated our 15th wedding anniversary with a cruise! Thankfully Aunt Flo did not join us but either way, I wouldn't have let her ruin our vacation!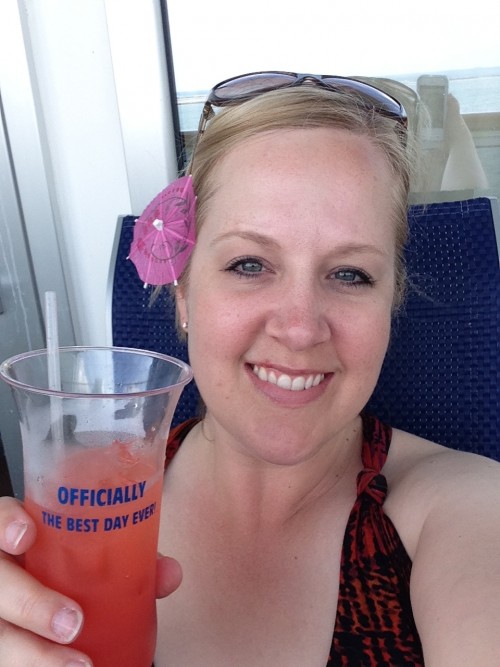 I love being active with my kids all summer. The last thing I want to do is worry about feminine care. Stayfree has some great products to help me forget about that once a month visit with Aunt Flo.
Stayfree Ultra Thin Regular allows me to be active during the day and Stayfree Overnight allows me to sleep soundly without worries!
If you're expecting Aunt Flo soon, head over to Walmart – right now you can get a $5 Walmart eGift card reward when you buy any 3 products- Stayfree, Carefree, or o.b.
Whether just having fun with the kids this summer or packing up for a vacation, don't forget to bring the necessities!
Enjoy the rest of your summer!