Disclosure: I was provided Keurig KCup teas summer drinks for review purposes only. All opinions are my own.
I just love our Keurig. I look forward to brewing that cup of coffee every morning. I love that you can get different KCups and have a different flavor everyday if you want. Do you have a favorite flavor? I like Hazelnut with some flavor of creamer of course!
Keurig KCup Teas and Iced Coffee – Summer Drinks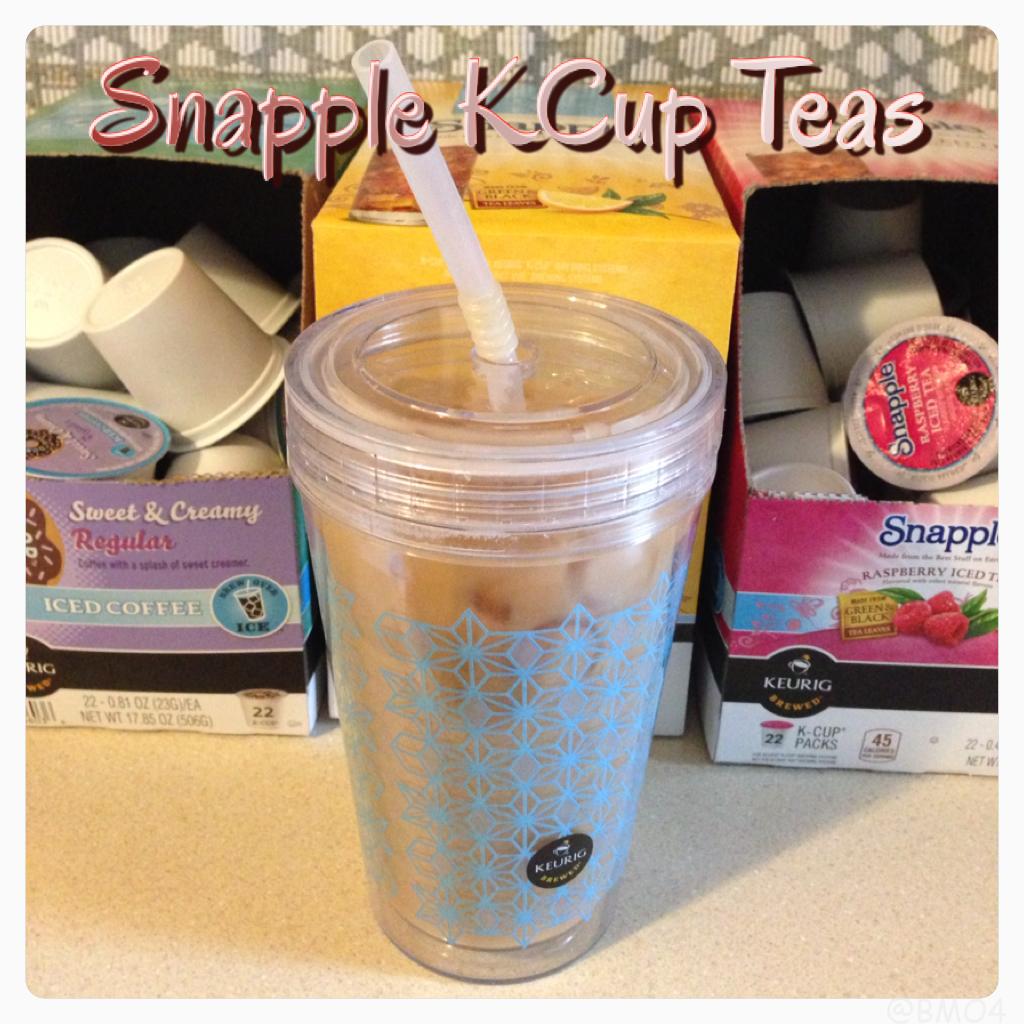 Now that the weather is warming up, I like to break out the Brew Over Ice flavors – they make awesome summer drinks! Have you tried any yet? Oh my goodness, they are so yummy!! My favorites are the Snapple Keurig KCup teas – raspberry iced tea and lemon iced tea- and then the sweet and creamy iced coffee. Oh so good!
Is it bad that I will usually have a Hazlenut Coffee in the morning, then maybe an iced coffee in the afternoon followed by a Snapple Tea? 😀 I really, really like my Keurig!
If you have not tried any of the brew over ice flavors yet, you MUST!  There's also a peach iced tea in the Snapple line that is good too.
You can find all of these summer drinks flavors and more on Cross Country Cafe! Cross Country Cafe is a family owned and operated company for 3 generations. They are one of the few National Distributors of Keurig KCup coffee products.
Cross Country Cafe
We have been family owned and operated for three generations and still going strong. We are thrilled to be one of the few National Distributors of Keurig K-cup coffee products but, find satisfaction in selling a coffee that we have passion for. We have worked hard to create a different kind of online shopping experience, we are a community of coffee lovers coming together to share our thought, tips, advice and expertise. We hope to become a trusted friend that you can turn to to satisfy all of your K-cup coffee needs.
Ready to give these summer drinks a taste? Buy from Cross Country Cafe now and SAVE 10% off all Brew Over Ice K-Cups through 6/24. Just use coupon code: 10offboi617 at check out! Enjoy!