The Paisley Hanger is participating in our 2016 Product Guide. All opinions are my own. Where fashion meets comfort!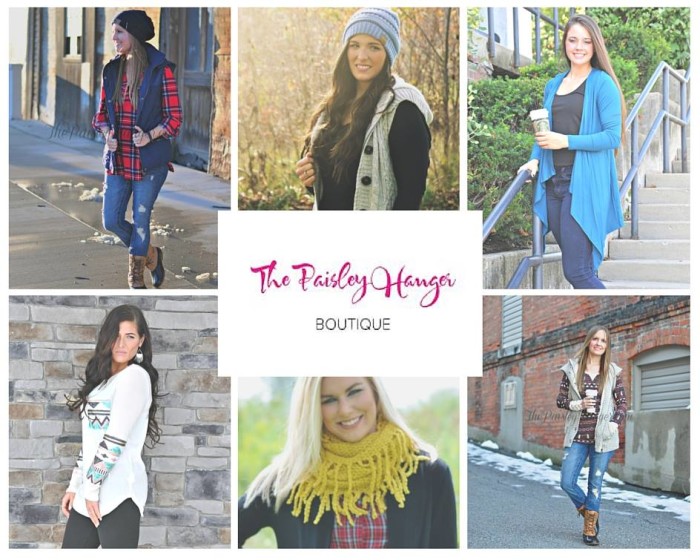 This past year has been crazy for me. I have been on an incredible weight loss journey. I feel better, have more energy and overall have been so pleased with my results. I lost over 100 lbs!! It's just crazy to think. I don't think I could even lift 100 lbs but that's what I was carrying around. Yikes!
So as you can imagine, losing 100 lbs means that I also lost several sizes. I've had to get a whole new wardrobe. Which is fun and exciting but also daunting. Sometimes I still feel like that bigger girl. I still doubt that I'll be able to fit in the cute styles I see but I do! Shopping is fun again!!
Anyway, enough about that and on to chatting about The Paisley Hanger Boutique. In full disclosure, a good friend of mine owns and runs this boutique. But that has nothing to do with my opinion. Her fashion taste is awesome and her customer service is absolutely amazing. Combine the two and The Paisley Hanger is one of my favorite places to shop!
I have some cute, cute items from this shop. I LOVE the fleece lined leggings. Everyone needs to own at least 1 or more pairs of these. I have been living in them. They are so comfortable and give you that extra layer during these cold winter months.
I just got in two new tops that are now my new favorites! I am a comfort over fashion type person but thankfully with these items, I can be both!
This is one of The Paisley Hanger's most popular shirts – Trust in The Lord Hoodie.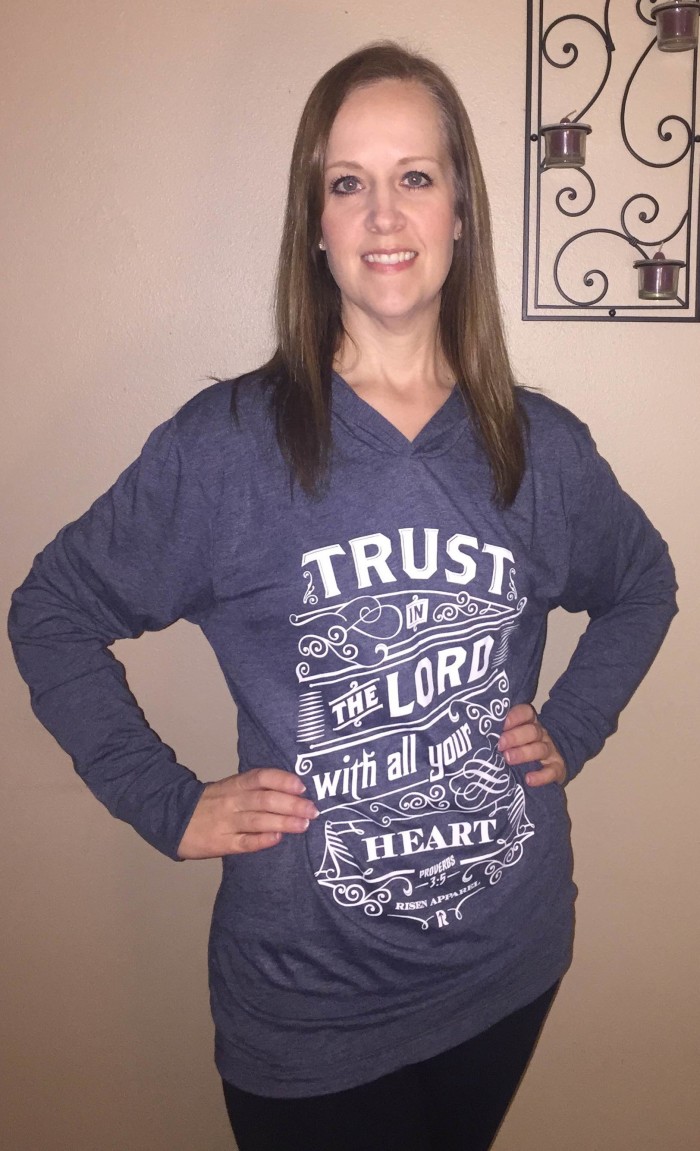 I just love it! This is one of my favorite verses of all time so I love wearing it. The bonus is that it's super comfy and very cute if I do say so myself! 😉
The other new top I got this week is this gorgeous sweater – Blushing Winter Beauty.
With the cold winter temperatures, I can't get enough sweaters. This one is a great weight, keeps me warm and is also high on the cute factor! I love the pockets too.
Just love everything I've gotten from The Paisley Hanger so far. Here's my one tip, if you see something you like, buy it quick. There are usually limited amounts of sizes and she can't always get them back in stock. You can shop directly from The Paisley Hanger Boutique website.
Have fun shopping and let me know what you buy!