Disclosure: Compensation was received to facilitate this post. However, all opinions are my own.
Are you an online shopper? I've started to do more and more online shopping. It's just easier sometimes to sit at your computer and browse the latest fashions vs. going from store to store. Plus, living in a remote town means I don't have access to a lot of shopping. We have a mall but that's even limited with the stores offered.
I also like to be able to save as much as I can when shopping. I'm shopping for a family of 6 so saving as much as I can and stretching our budget is a must.
Are you a Spiegel shopper? Recently, Spiegel launched an online store where you are able to purchase products from Spiegel, Newport News and Shape Fx. All with great fashions at affordable prices. Check out a bit of info about the Ultimate Outlet:
Fashion at Frugal Prices – Ultimate Outlet
For over 30 years, Spiegel / Newport News / Shape Fx has been empowering women to express their personal style by offering the latest fashions at easily affordable prices. Our Real Style, Real Value approach means staying ahead of the fashion curve with high-quality, on-trend designs.

Our exclusive merchandise is created by a design team in New York. Trends are predicted up to a year in advance and inspired by worldwide influences from exhibitions and trade fairs to street fashions in Paris and London. We take whats new and then we make it our own, with a flattering shape and a feminine feeling. That includes everything from the latest looks to fashion essentials.
Here's an example of what you can find on Ultimate Outlet: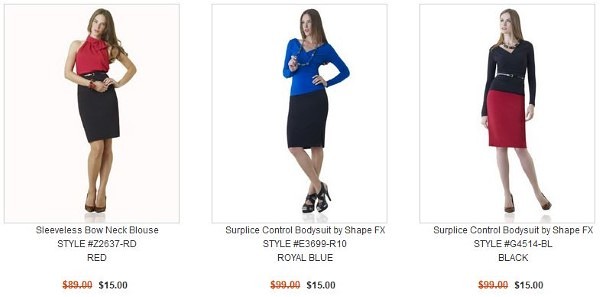 Those are great prices! I love when you can find such fashionable clothing at low prices.
Make sure you check out the site and see what you can find. It's just recently launched so I'm sure there will continue to be new items added all the time.
Enjoy shopping Ultimate Outlet!