#AvengersEvent #MonkeyKingdom #LAZoo #ABCTVEvent #AgentsOfSheild
What?!? Yep. I'm heading to Los Angeles THIS WEEK for one of the most EPIC press trips ever – The Avengers Event! The countdown is on for the Marvel's AVENGERS: AGE OF ULTRON and Disneynature's MONKEY KINGDOM press trip. Follow along as I join 24 other bloggers from Thursday, April 9th – Saturday, April 11th travel to L.A. to interview some of the biggest names in super-hero show business!
We're staying at the iconic Sheraton Universal Hotel. This is such an amazing hotel with amazing views. I can't wait to check in!
Also, we'll get the opportunity to visit the L.A. Zoo and screen Disneynature's MONKEY KINGDOM. It will be an epic trip and cannot wait to share all the fun along the way. I'll be live tweeting/posting so make sure to follow the hashtags listed above.

AVENGERS: AGE OF ULTRON
When Tony Stark jumpstarts a dormant peacekeeping program, things go awry and Earth's Mightiest Heroes, including Iron Man, Captain America, Thor, The Incredible Hulk, Black Widow and Hawkeye, are put to the ultimate test as they battle to save the planet from destruction at the hands of the villainous Ultron.
Marvel's AVENGERS: AGE OF ULTRON opens in theatres on May 1, 2015 and we'll be one of a select few to see the movie before release date. In addition we'll be interviewing these incredibly talented creators and stars of the film.
Joss Whedon (Director)
Kevin Feige (Producer and President of Marvel Studios)
James Spader ("Ultron")Chris Evans ("Captain America")
Chris Hemsworth ("Thor")
Jeremy Renner ("Hawkeye")
Scarlett Johansson ("Black Widow")
Mark Ruffalo ("The Hulk")
Paul Bettany ("Vision")
Aaron Taylor-Johnson ("Quicksilver")
Elizabeth Olsen ("Scarlet Witch")
Cobie Smulders ("Agent Maria Hill")
Social Media
Facebook | Twitter | Official Website
Disneynature's Monkey Kingdom
Disneynature's MONKEY KINGDOM comes to theatres on April 17, 2015. We'll get to preview it at Walt Disney Studios and I cannot wait to share what I think of it. My kids love watching animal films, and I think we'll be able to add this as one of their favorites.
Set in the storied jungles of South Asia, "Monkey Kingdom" showcases the adventures of new mom Maya, a clever and resourceful blonde-bobbed monkey who's determined to give her son a leg up in the world.
Check out this fun Disneynature Monkey Kingdom Family Activity Packet .
Disneynature on Social Media
Facebook | Twitter | Tumblr | Instagram | Official Website
Marvel's AGENTS OF S.H.I.E.L.D.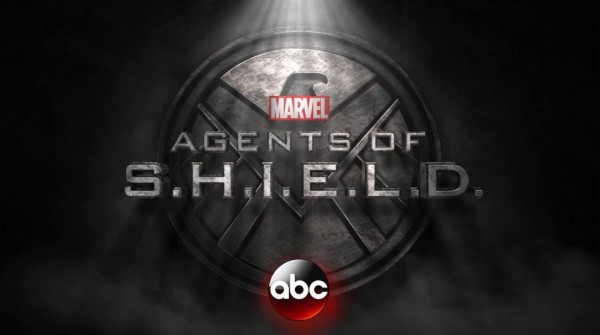 We found out just last week that we'll also be visiting the set of Marvel's AGENTS OF S.H.I.E.D. while we're out in L.A. I cannot tell you how excited I am that this new adventure got added to our schedule at the last minute. I'm a die-hard fan and will be ready with plenty of questions.
The missions of the Strategic Homeland Intervention, Enforcement and Logistics Division.
Follow AGENTS OF S.H.I.E.L.D. on Social Media
Facebook | Twitter | Instagram
Watch AGENTS OF S.H.I.E.L.D. TUESDAYS 9|8c on ABC
Catch up on past episodes via ABC.com or the Watch ABC app (when you authenticate as a cable subscriber), Hulu or Hulu +.
Tweet at me or comment below with any questions you'd like me to ask on your behalf during the interviews.