There's always plenty of entertainment aboard Carnival Cruise. Sometimes you even get a surprise guest!
Excited for @HunterHayes tonight! #CruisingCarnival #CarnivalHunterHunt pic.twitter.com/GfVjAvdouI

— Dawn Wells (@bloggingmomof4) November 20, 2016
That's right! Once aboard the Carnival Liberty, we were surprised with a concert by Hunter Hayes.
We were hanging out with my nieces this night, giving my sister-in-law and brother-in-law a couple hours to themselves. The kids were super excited to go to the concert.
Having a concert like this right aboard the ship is awesome. There's no extra charge, you can come and go as you want or sit through from start to finish. Plus the seats are great. Granted my camera did not get good shots but look at how close we were!
No matter if you're a fan of country music or of Hunter Hayes, being able to attend a live concert is so fun! We all really enjoyed it and it was a fun surprise. I loved watching the kids enjoy it. There's just something about being this close to the music, this close to the artist.
.@HunterHayes live! #CruisingCarnival #CarnivalHunterHunt #hosted pic.twitter.com/qfXTC1Jcpr

— Dawn Wells (@bloggingmomof4) November 21, 2016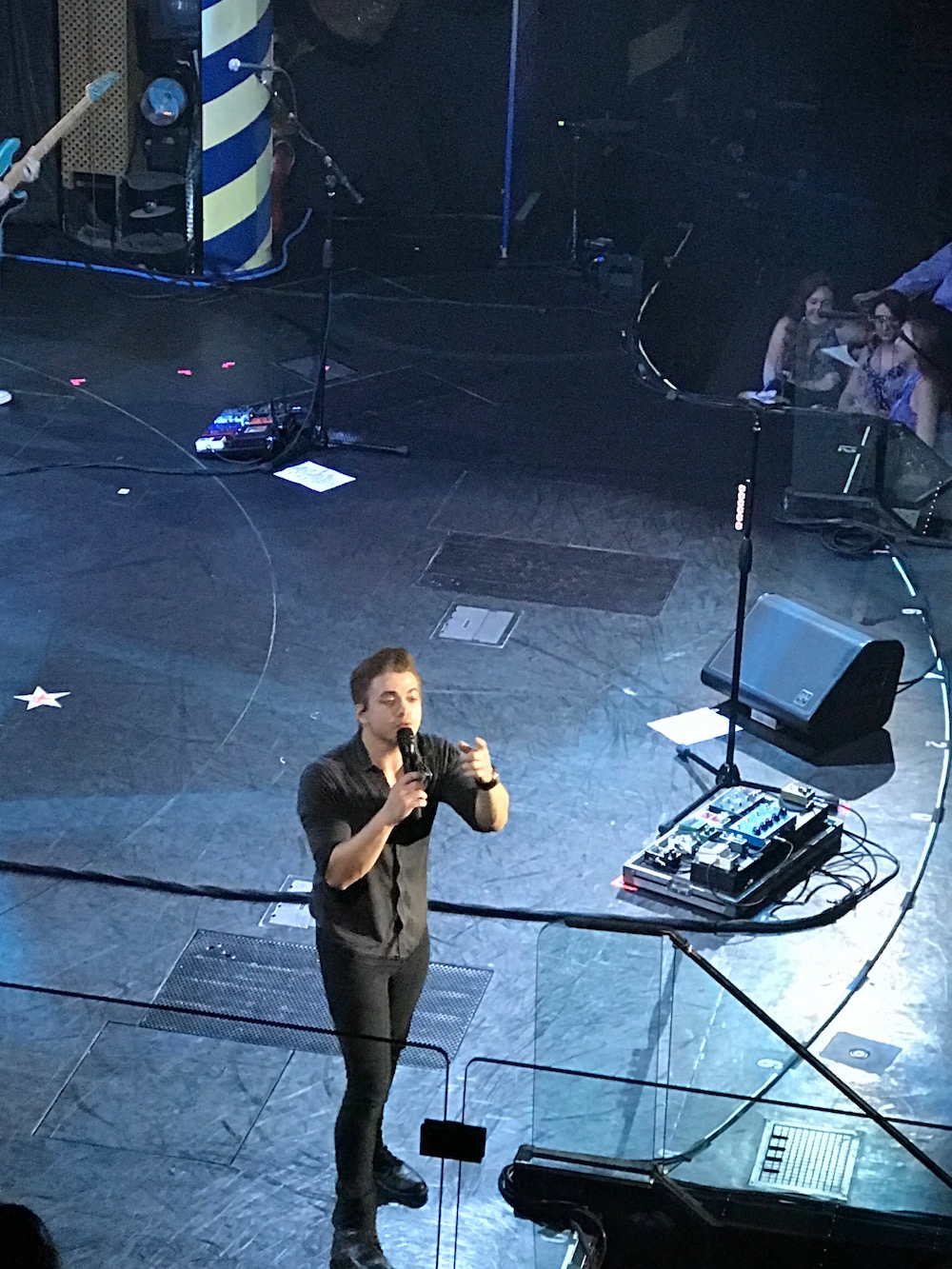 Not a concert goer? No worries. There's always some sort of entertainment aboard Carnival Cruise Line. We also attended a hypnosis show and had several comedy shows to choose from. There's also nightly live bands. You can see as much or as little as you want.
Not into the night life? No problem there either. Our state room was comfy so when we wanted to just relax and watch a movie, we could do that too. There are specific movies that run daily or you can choose from some movies on demand.
Plenty of entertainment options for whatever you're up to.
What are your favorite entertainment options? Live music, concerts, comedy shows, trivia, etc? Let me know in the comments below.