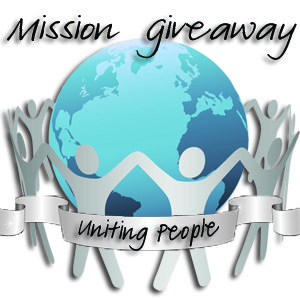 Have you heard of Little Passports before? Oh my..what a great way to teach our kids about the world we live in and the different cultures. Check out our sponsor this week for a chance to WIN!
About Our Sponsor – Little Passports
Little Passports develops fun and exciting children's subscriptions that deliver the world to your child's doorstep. Imaginary penpals Sam and Sofia travel the world on their scooter, visiting a new country each month and send a package in the mail to your child. Packages arrive in the mail packed full of goodies including a letter, souvenirs, activities and online games! Award-winning Little Passports has been featured in Parenting Magazine, Real Simple's Holiday Gift Guide, the Wall Street Journal and many more! Children and their parents absolutely love Little Passports! Our expanding line that helps your child travel the world now includes a USA Edition in which Sam and Sofia visit two states each month.
The Prizes
Our winner and the person of their choosing will each win a 6 month Subscription to Little Passports ($167.40 value, $83.70 each)

For the first month, your World Edition subscription starts with our Explorer Kit which includes:

Fun travel suitcase with an introductory letter from Sam and Sofia
World wall map
Travel passport
Fun stickers
Activity sheet
Access to online games and activities with our boarding pass

Every month thereafter, your child will receive country-specific packages filled with:

Adventure letters from Sam and Sofia
Fun souvenirs (Japan sushi eraser, Egypt pyramid dig kit and more!)
Stickers for your suitcase, passport and map
Photos
Activity Sheets
Boarding Passes to access more online games and activities

Keep: a 6 month Subscription to Little Passports

Share: a 6 month Subscription to Little Passports
How to Enter
The Giveaway will open up on 11/19 12:01 am EST and Close on 1/22 at 11:59 pm EST.
Complete the mandatory entries on the Rafflecopter below.
Check out and Enter our Other Giveaways
Side note…It's not mandatory to enter all the giveaways at each blog. Those are just great bonus giveaways for you to enter.

Mission Giveaway started with Madame Deals and her $100 story where with $100 several people received the help they needed. We are on a mission to help people help each other! We have gathered a group of bloggers that want to make a difference. Together we are Mission Giveaway!

To ask about becoming a sponsor, please contact Amee or Dawn at [email protected] for details. Take a look at our Media Kit to see what Mission Giveaway has to offer.

Are you a blogger that would like to participate in Mission Giveaway? Find out how you can join us.

Find our official Terms and Conditions on the Madame Deals Media page.