Disclosure: Thank you to RichDad for sponsoring today's post and inspiring me to be financially savvy with CASHFLOW board game! #CASHFLOW
As a homeschooler, I always look for fun ways for my kids to learn. Learning through games makes it fun and at the same time, my kids are more likely to retain that information. Sometimes they don't even realize that they're learning.
Learning about managing money is so important! How many times have your kids asked you for something and you say, "we don't have money for that" ? When I was a kid, my mom said that to me and I told her, "well you have checks, write a check." Now a days, my kids say, "well you have a credit card" or "just get money out of the ATM machine."
It's not always easy for kids to grasp the concept of money or managing money. CASHFLOW board game can help with that.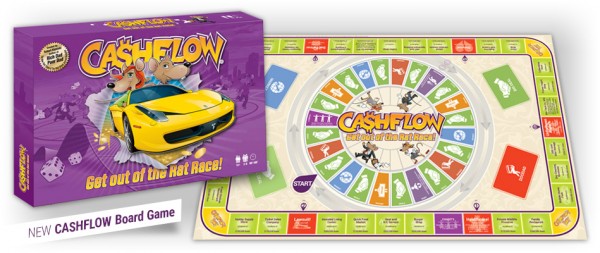 Educational Game night with CASHFLOW Board Game
CASHFLOW was created by Robert Kiyosaki, the author of Rich Dad Poor Dad, the best selling personal finance book of all time and Kim Kiyosaki, author of It's Rising Time.

CASHFLOW 101 teaches you and your kids how to get out of the Rat Race and onto the Fast Track, how to make your money work for you – not the other way around. CASHFLOW 101 is an educational board game that simulates real life financial strategies and situations. As a simulation, you learn valuable lessons and gain priceless insights into personal finance and investing without having to put your actual money at risk. CASHFLOW 101 is the ultimate realization of Robert Kiyosaki's vision of an interactive tool for financial education, and the fulfillment of his belief that we learn best by doing. CASHFLOW 101 is an educational board game that teaches accounting, finance, and investing at the same time – and makes learning fun!

What makes CASHFLOW different from other financial resource games? CASHFLOW not only teaches you how to invest and acquire assets but most importantly how you behave within investing scenarios. You can test out strategies for building wealth you might NEVER try in real life. If you're a saver, try aggressive investing. If you're a risk-taker, try slow growth. Win and Learn!
We just ordered our game. It should be here soon and then I'll share some pictures!
If you'd like to order CASHFLOW, you can get 10% off with coupon code: CASHFLOW.