@TysonFoods #WMTProjectAPlus #TysonProjectAPlus #ad
This is a sponsored conversation written by me on behalf of Tyson. The opinions and text are all mine. Comments submitted may be displayed on other websites owned by the sponsoring brand.
Easy Dinner with Tyson® Chicken Nuggets!
School is almost back in session! And I don't know about you but when it comes to the school year, we are a busy family! I have 4 children that are all involved in after school activities, so we are constantly moving from soccer practice, to dance practice, and back again. So I am all for easy (but still nutritious) weeknight dinner solutions. That's why we love Tyson® Chicken Nuggets! And our favorite place to shop for them is at Walmart!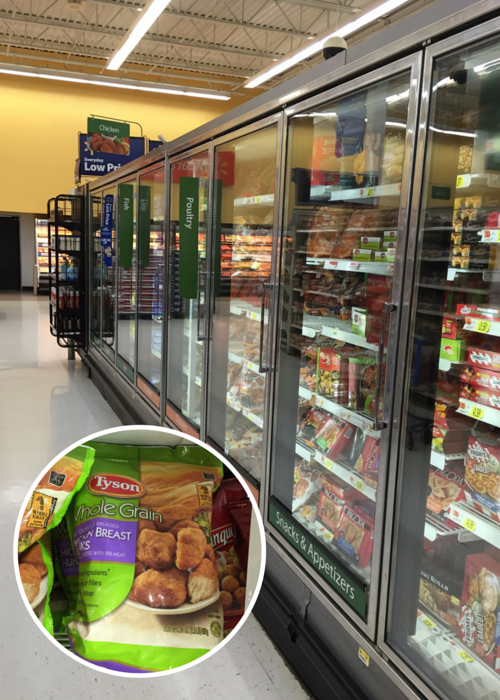 Tyson® Chicken Nuggets are made with 100% natural ingredients, all-white meat, crispy on the outside and juicy on the inside.
So we all know Tyson® Chicken Nuggets are great for  a quick and easy meal that I feel good about feeding my family on a busy weeknight, but did you know you can also help your child's school when you buy them? Really, it's true! So now you are wondering how right? Well I'll tell you all about it!
You can help your school with the Tyson Project A+program!
Participation in the Tyson Project A+™ program is a super simple way for your school to get extra cash for whatever it needs! It's really easy to sign up and use: Once your school is enrolled, an administrator (or designated parent) can collect the labels parents like you send in and submit them to Tyson Foods (100 labels minimum). Upon verification, Tyson Foods will then send a check directly to the school within 4 to 6 weeks. It's as simple as that! Your family can enjoy a yummy meal of Tyson® Chicken Nuggets and your school can earn money to spend on things that they need to make school a better place for your children to go. Now if you ask me, that is a win-win for everyone!
So when it comes to shopping for back to school weeknight meals, head on over to Walmart and pick up some Tyson® Chicken Nuggets today!
This is a sponsored conversation written by me on behalf of Tyson. The opinions and text are all mine.