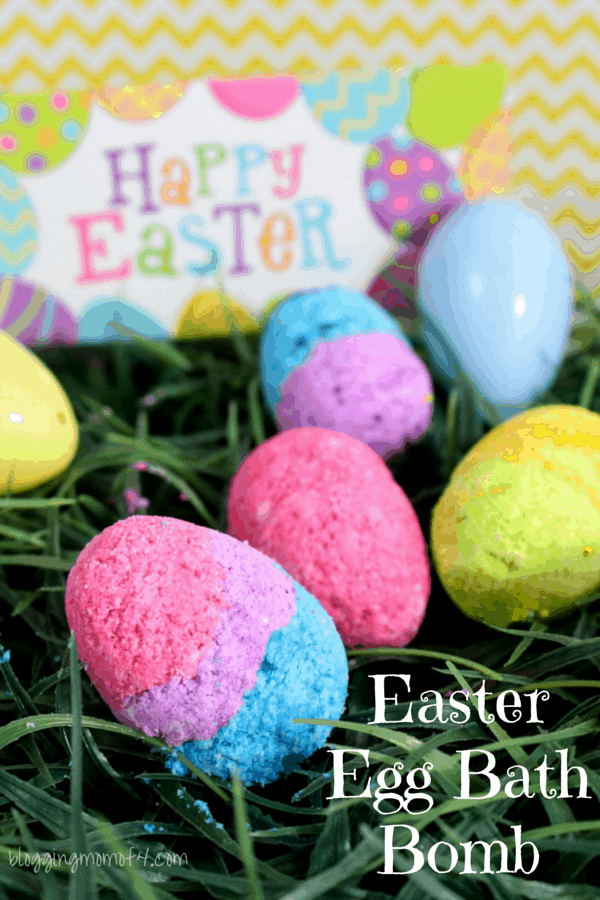 Looking for a great DIY craft to make? This DIY Easter Egg Bath Bomb Recipe is fun to make and you'll have weeks worth of amazing baths! Fill with your favorite essential oils and melt your stress away!
Of course, I recommend doTerra essential oils. They are so awesome! I signed up to be a personal use consultant and love it. I get great prices and earn free product through the doTerra loyalty program. You can find out more on my doTerra Essential Oils page.
Now on to this great project!
DIY Easter Egg Bath Bomb Recipe
Ingredients
1 cup baking soda
1/2 cup cream of tartar
1/2 cup corn starch
2 tablespoons Epsom salt
2 tablespoons coconut oil
5 teaspoons water
3 drops essential oil
food coloring
Directions
Use a large bowl, add baking soda, cream of tartar, corn starch and epson salt. Add in the coconut oil into the dry ingredients and mix well until the mixture becomes sandy with an oil feel.
One teaspoon at a time, begin to add water to the dry ingredients, stirring it in immediately with a large spoon.
Continue to add the liquid until your mixture resembles damp sand.
It should still be partially dry, but when you squeeze a handful together it should form a ball.
Add food coloring and your essential oils, by mixing them into the liquid ingredients. If making several colors separate mix in 3 or more bowls and oils and food coloring in each bowl as you desire.
When the mixture is the color you want, take a small amount and press it firmly into each side of the easter egg mold.
Allow to dry for a 24 hours or more. Gently remove from the easter molds and place on a flat surface for another 4 hours. Then store in an airtight container until ready to use.
Which essential oils are you going to use in your DIY Easter Egg Bath Bomb Recipe? My favorites for relaxing are doTerra Lavender and Serenity.
This DIY Easter Egg Bath Bomb Recipe is part of our "12 Days of Easter Recipes and Crafts!" Make sure you don't miss a recipe. We will add a new recipe to this linky each day! Follow along and find all of these great ideas below: