This shop has been compensated by Collective Bias, Inc. and its advertiser. All opinions are mine alone. #ProPlanPet #CollectiveBias #Ad @ProPlan #cbias
We have 2 doggies – Lily, a Golden Retriever and Rosie, a Pomchi. They are so cute together. Everyone always asks if they get along being they are two very different size dogs. Yes, they sure do. They love each other and are always playing. Lily is so gentle with Rosie. Much more so than Rosie is with her.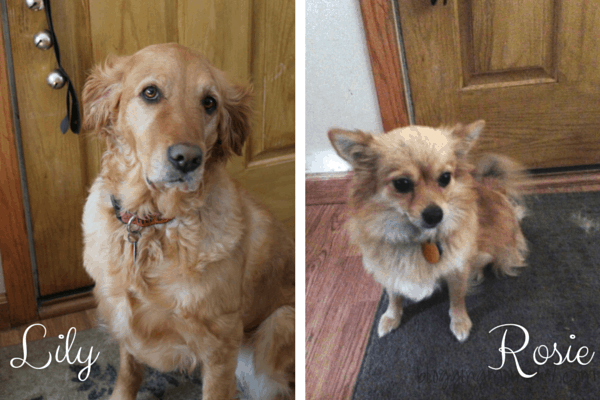 Lily thinks she's a little dog and Rosie thinks she's a big dog and has a big attitude. Do your dogs behave similarly?
We used to get them different dog food geared towards their different sizes. Lily would get the big chunks and Rosie the little chunks. But surprise, surprise, they never ate their own food. Lily would be eating up the little chunks and Rosie the big chunks. Aye, aye. We finally just switched to one dog food that both of them would be able to eat.
With Purina® Pro Plan® you can find the formula right for your dog. Thankfully both of our dogs are close in age so they are both eating the Purina® Pro Plan® Select for all life stages.
I LOVE that the first ingredient is Chicken. Purina Pro Plan is the first dry dog food brand to use and be founded on the idea of real meat as the #1 ingredient to help promote total body health. Every high quality ingredient is chosen for a specific purpose. I think our doggies love it too because they gobble it down. I also love that it's easily digestible. You can sure tell the difference if it isn't. Our dogs have had the worst smelling gas from different dog foods! Yikes!!
You can find a lot of different varieties of Purina Pro Plan at PetSmart.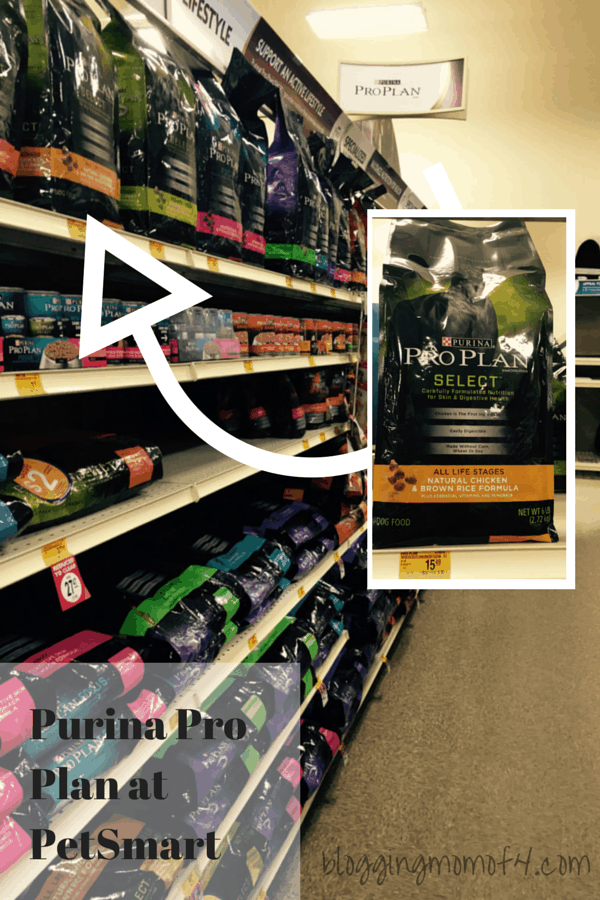 Want to try Purina® Pro Plan® for free?
Visit the Purina® Pro Plan® MyPLAN website to get your dog's MyPLAN recommendation and a rebate offer for a free bag of Purina® Pro Plan® Dry Dog Food (4-6lbs, up to $18.99.) Good only in U.S.A. A.P.O's, F.P.O's. Void where taxed, prohibited, restricted. Allow 6-8 weeks for shipment. LIMIT ONE REQUEST PER INDIVIDUAL, ADDRESS, or EMAIL ADDRESS. Offer expires 04/30/2015. See full terms.
You can also find Purina Pro Plan on Twitter and Facebook!
Now let's talk a bit about training. This is another thing that all dogs are not created equal on. While Lily is not the most well behaved dog ever, she has been trainable. And as a reward, she gets to visit PetSmart now and then. I love being able to take her in the store. She even helps pick out her own food.
One thing that both dogs have been trained to do is to ring the bell when they want to go outside. Our guests usually marvel when the dogs do this. And to be honest, it was really easy to train them to do it. Here's how you can train your dog to ring a bell to go outside:
Dog Training Tips – Teach Your Dog to Ring a Bell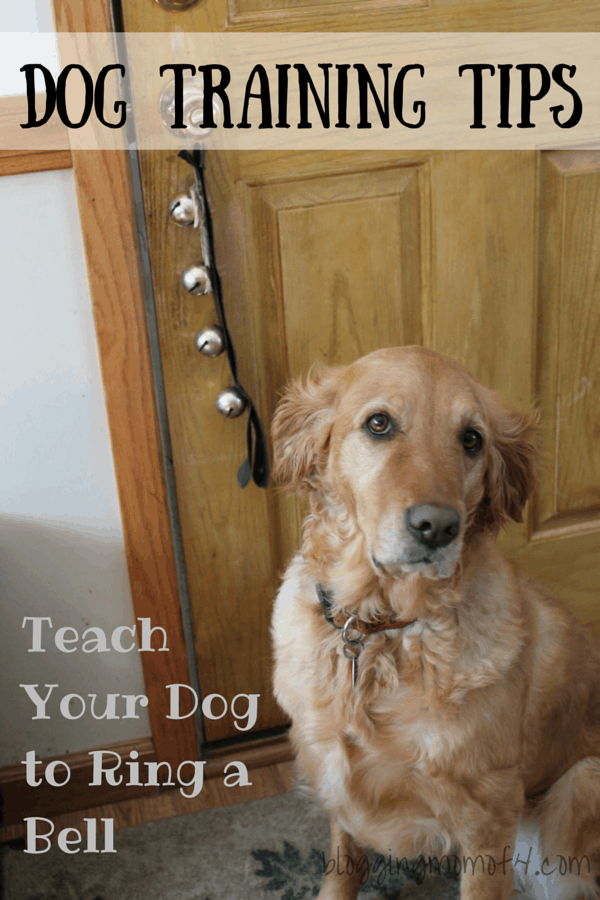 Step 1 – hang a bell on the door (the one that the dogs will use to go in and out). It can be any type of bell just make sure that your dog can reach it and ring it easily. The bell we use, I got at Christmas time and it works great. It gets a lot of use.
Step 2 – every time you let your dog outside, ring the bell and say "outside" as you are letting them out.
Step 3 – within no time, your dog will start ringing the bell themselves. When they do, praise them and let them out.
That's it. It really is that easy!
We had Lily trained first and I think she actually helped train Rosie.
Do you have any Dog Training Tips? I'd love to hear them!