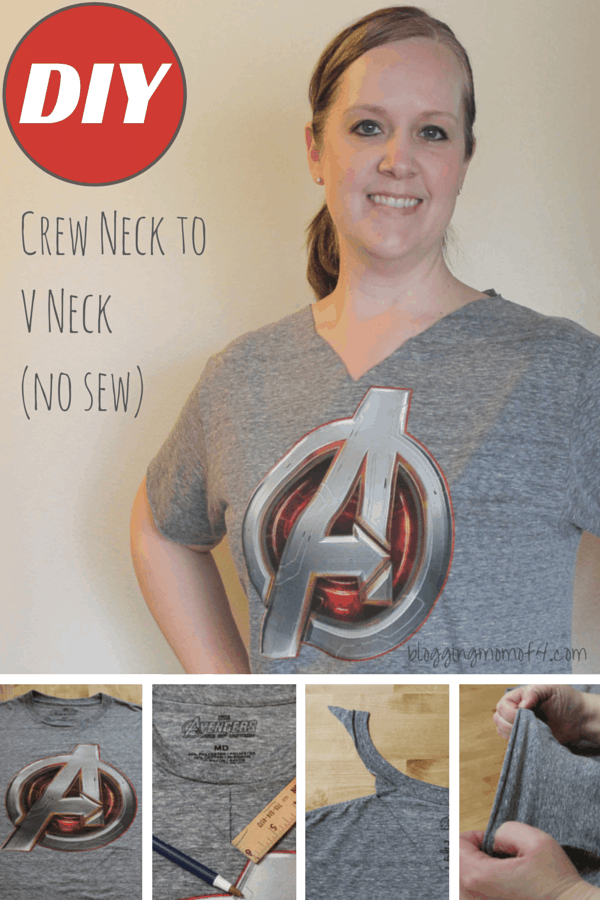 I am very much a #fangirl! I love all things Marvel. So I'm sure you can understand my excitement when I received a press trip invite to the Avengers: Age of Ultron event. I will be writing more about that later in my official announcement post. I want to find out more of our itinerary so I can share all the details.
In the meantime, I've been thinking ahead about what I'm going to wear. The event is casual so jeans and Marvel t-shirts are definitely allowed. Love it!!
However, finding cute women's marvel shirts isn't always easy. I picked up this Men's Avengers shirt today. I love it but I'd rather it look just a bit more feminine. So off I went with a pair of scissors to make it so!
DIY Crew Neck to V Neck (no sew)
I don't like getting out the sewing machine unless I'm making something from scratch so anything that is no sew is preferable. This DIY Crew Neck to V Neck is very easy and can be finished very quickly.
First, lay out your shirt. Make sure seams where you will be cutting are all smooth and straight.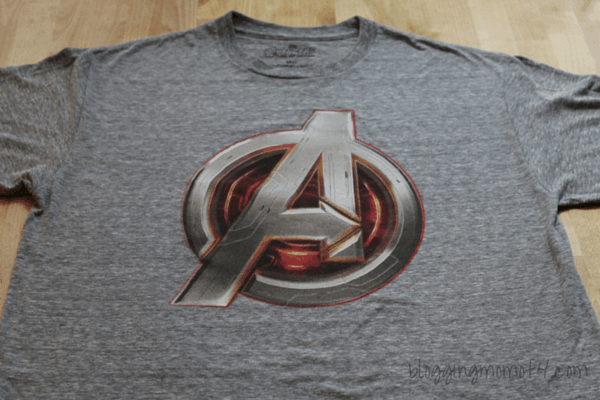 Then using a ruler and a pen, you're going to draw in the 'cut' lines. All you need to do is find the middle of the shirt and then decide how deep you want your V. I was limited on this shirt because of the logo. I wanted to make sure the V didn't cut into the design.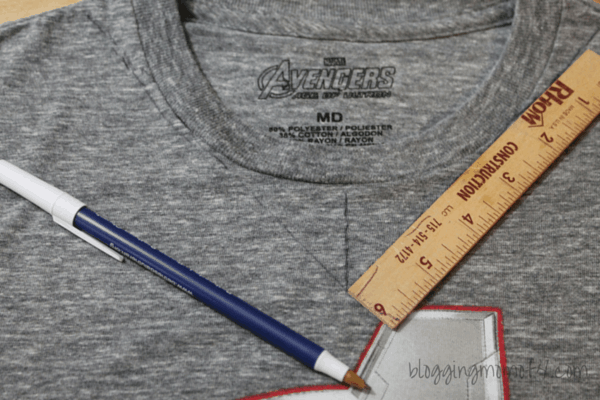 Then carefully cut out your V starting in the middle. Then cut each of the sides.
Next you're going to cut the back of the neck line. I just followed the seam. You can always trim off more after you've tried it on to get the right fit.
If you'd like to shorten up the sleeves, you can also do that. I just trimmed off the seam but you can cut up a little more to make it more of a cap sleeve. Just start close to the armpit and then cut out in a diagonal.
I also trimmed off the bottom seam at the waist.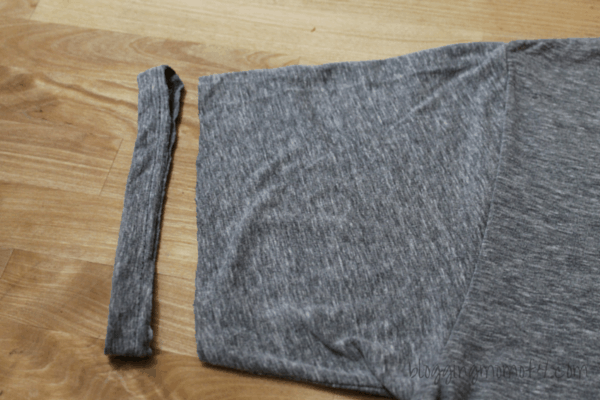 Finally, just stretch out the neck, arms and waist to get that rolled looked. This will also come more after you've washed it.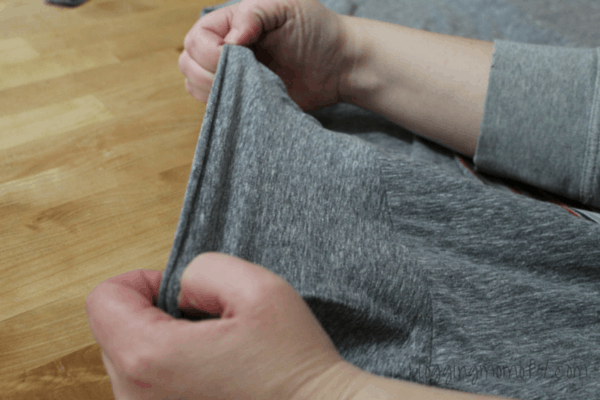 Viola, you just made your own DIY Crew Neck to V Neck!