Are you tired of having to dry the dishes after your dishwasher cycle is complete? Are you asking yourself, how can I make my dishwasher dry better? If so, read on!
Thank you to Best Buy for sponsoring this post.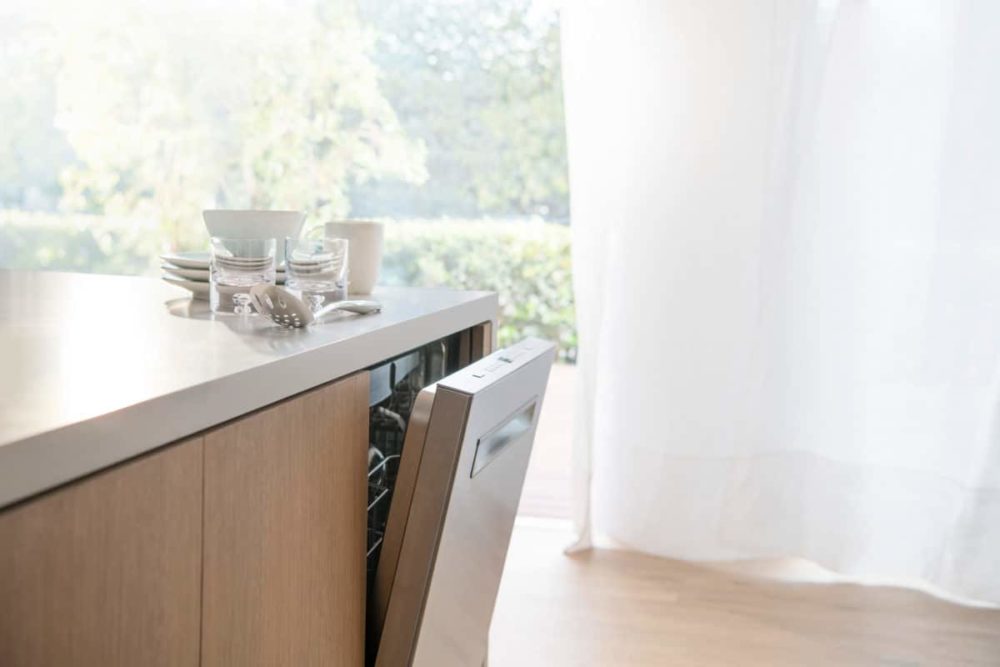 I don't know about you, but one of my biggest frustrations after running my dishwasher, is having to dry the dishes. I mean, shouldn't the dishes be dry? I select "heated dry" so why aren't they dry?
The Trick to Getting Your Dishwasher to Dry Better
Years ago, I had the repair man out fixing my dishwasher and he gave me a tip. If you want your dishes dry when the washing cycle is complete, you have to let the steam out at the beginning of the dry cycle. Ah ha!
I started doing that and sure enough, my dishes were dry when the full cycle was complete. However, most of the time, I'm not around when the drying cycle starts. So then what?
Introducing the AutoAir™ Bosch 500 Series dishwasher.
With the AutoAir™ you don't have to worry about being around when your dishwasher is going. It automatically opens the door at the end of the drying cycle to let moisture escape and fresh air circulate for better drying results.* How awesome is that? The problem of making your dishwasher dry better is now solved!
A little fresh air equals a lot more dry.
The Bosch 500 Series dishwasher has advance Precision Wash Technology and AutoAir for sparkling clean dishes. This dishwasher has intelligent sensors that continually scan and check the progress of the dishes throughout the clean cycle.
Not only is this a super smart dishwasher but it's quiet too. It's got 18 unique sound-reducing technologies such as multiple insulation layers, grindless food filtration, and a sound absorbing base.
It's big too! With a large interior you have the loading flexibility to accommodate 16 place settings. But even with all that this dishwasher does, it is still ENERGY STAR qualified and meets or exceeds federal guidelines for year-round energy savings. In fact all Bosch dishwashers do.
If you're tired of drying your dishes after the cycle is complete, then make sure you head to Best Buy and check out the AutoAir™ Bosch 500 Series dishwasher.
*Compared to Bosch Dishwashers with PureDry.