Thanks to Carnival Cruise line for sponsoring our family cruise trip and this post on Carnival Cruise Family Reunion. All opinions are my own. 

Vacations are important to people for a number of reasons; relaxation, new experiences, a change of scenery, and family bonding time are just a few. All of these factor into our family's vacation planning.
The winters are typically harsh in Wisconsin, and it's not long before we find ourselves longing for some warmth and sunshine. This year, we were fortunate enough to be able to spend Thanksgiving aboard the Carnival Liberty, sailing through the gorgeous Gulf of Mexico.
Cruise Family Reunion
Our cruise was made even more special by the fact that my husband's sister and her family were able to join us. Since they live in Washington State, which is 1,800 miles away, we seldom get to see them. In fact, our Thanksgiving cruise marked the first time Tim and his sister had spent a holiday together in 25 years. Sharing the experience with my sister-in-law, her husband, and their two beautiful girls was a rare treat that we will never forget.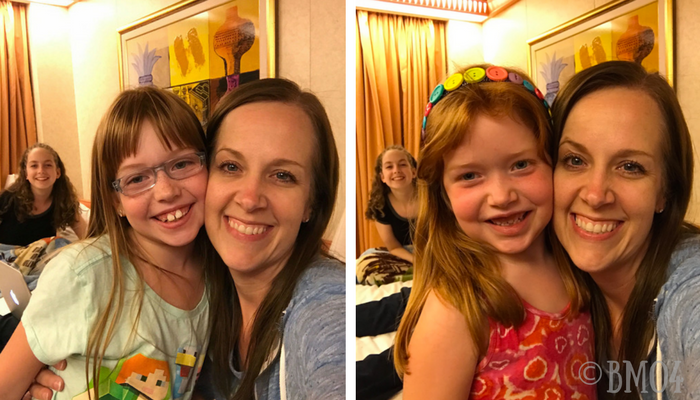 And it wasn't just our Thanksgiving that was special. Every day of our trip provided a new way to bond with our kids and their cousins; during our days at sea, the kids would play basketball, miniature golf, ping pong, chess with giant pieces on the outdoor board, and swim in the pool. At night we loved curling up together on the lido deck to watch family-friendly movies on the huge outdoor screen.
At our ports, we were able to explore and partake in some amazing excursions. The zipline and water park in Costa Maya was a huge hit with the kids. I'm pretty sure they'll be talking about it for years to come.
Each evening, we would finish our day with a wonderful family dinner, served by the best dining staff I've ever seen.
Yummy turkey dinner on the ship! #CruisingCarnival #hosted pic.twitter.com/qKRQZQqtak

— Dawn Wells (@bloggingmomof4) November 25, 2016
If you're looking for a getaway that will help bring your family together, a Carnival Cruise Family Reunion is an excellent option.