Nine years ago, today, Faith received her Crohn's Disease diagnosis. For nine years, she's been fighting, battling, dealing. For nine years, we've been chasing remission and hoping that she'll grow. She's been through, at least, six different medications and none of them have been the magic bullet.
She's been in and out of the hospital, surgeries, scopes, pokes, etc etc. More than any child should have to endure.
November seems to always be a 'bad' month for Faith. Not sure why. Seems like her body just decides that every year in November, it's going to go crazy. To just remind us that she's living with this disease.
And she is living… it's a struggle, but she is living.
We have our ups and downs. We're so so thankful for the good days and then there's the bad ones where we're sad and bitter and tired of dealing with everything that comes with this disease.
We tend to get a lot of time together attending doctors visits. With a 2 hour drive one way, we have to make a day of it.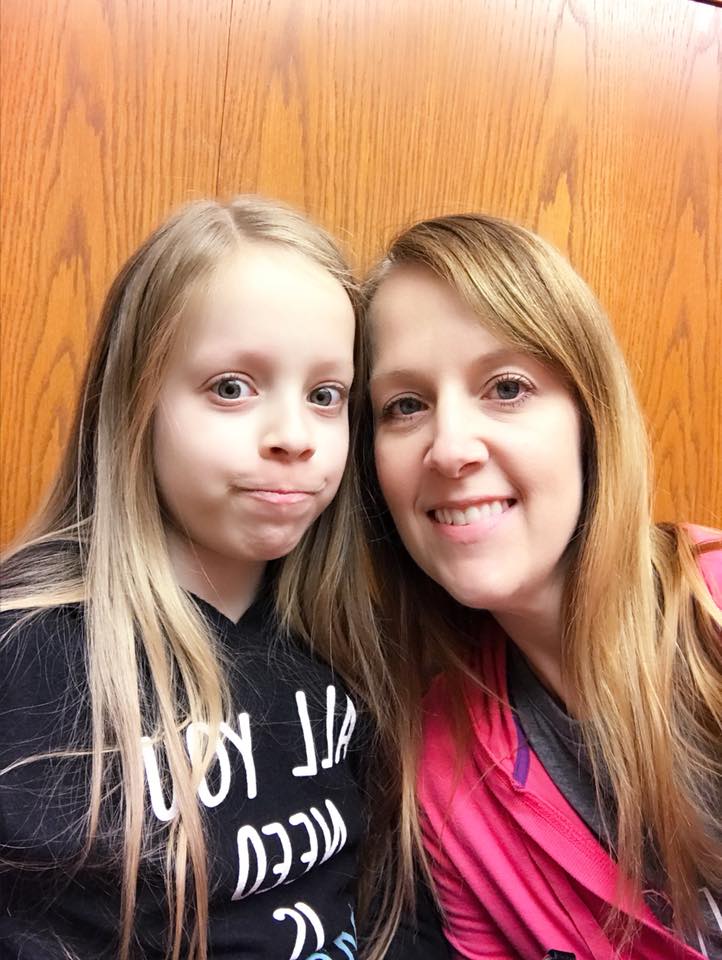 Now, on the ninth anniversary of her Crohn's Disease diagnosis, I'm calling the hospital planning out her next hospitalization. Just doesn't seem fair. I'm trying to plan it for after Thanksgiving so she can enjoy the holiday but yet early enough so that she's out of the hospital before Christmas. But is there really a 'best' time to schedule a hospital stay?
Faith, of course, is upset and pointed out that no matter when it's scheduled, it will still put a damper on her holiday. With this disease, comes a certain amount of anxiety. And, in her case, high anxiety. There's just no winning.
The picture at the top was attached to our original Facebook post updating friends and family on Faith's condition. It was taken in the hospital when she was diagnosed nine years ago. This came up in my "on this day" memories on Facebook. I hit the share button and started to write my thoughts and then realized it was way more than a simple blurb.
I know that through this disease, Faith will rise above. She's strong, courageous, brave and honestly, just simply amazing. Faith will move mountains. I have no doubt! But knowing and believing this doesn't stop the whys.. why her, why can't she reach remission, why can't she catch a break…? And I know she's feeling that too. Normally, she rolls with the punches but right now, life seems pretty unfair.
So to update, why am I scheduling her next hospitalization? Well, for these past nine years, she's never reached remission. For the last 2+ years she's had a temporary ileostomy but yet her colon is still not healing.
The whole point of the ostomy was for her colon to be able to rest. It's not being used, so you'd think it'd heal. You'd think, anyway, but hers is still very angry. The plan was for the colon to rest and heal and then her body should start growing. That was the theory anyway.
Here's the twinnies on their 13th birthday. She's got a lot of catching up to do to reach Caleb.
Yet, after all medications and attempts to get her into remission, nothing has worked. So then you wonder what shape her colon is in now. Is it beyond repair? I don't know.
Next step is to do a scope so the doctor can look inside and see how angry her colon still is. He'll also look to see if the disease is anywhere else in her body. That will maybe give us a game plan or other options.
Normally scopes are done as outpatient but they're also going to be placing a NG tube at the same time. She's not growing, her body isn't absorbing nutrients like it should so it's time to try enteral nutrition. Faith will spend at least 3-5 days in the hospital to start the enteral feedings and make sure her stomach tolerates it. The doctor says 3-5 days but I think they tend to under estimate. We'll see.
In the meantime, we were also placed in a genetic research study to see if they can pinpoint anything in genetics that might have triggered the disease. Will we find anything? Chances are not high but it's worth looking on the off chance that something is turned up.
I still pray for complete healing every day. In the meantime, we strive for living as 'normal' as we can. We are thankful for our good days, for sure. And we have a lot of them. November is just always a bit rougher than usual.
Thank you all for your continued support and prayers!
You can read up on Faith's journey here and find more information on Crohn's Disease here.