SeparAide – The Crockpot Companion – is part of our Summer/BTS product guide.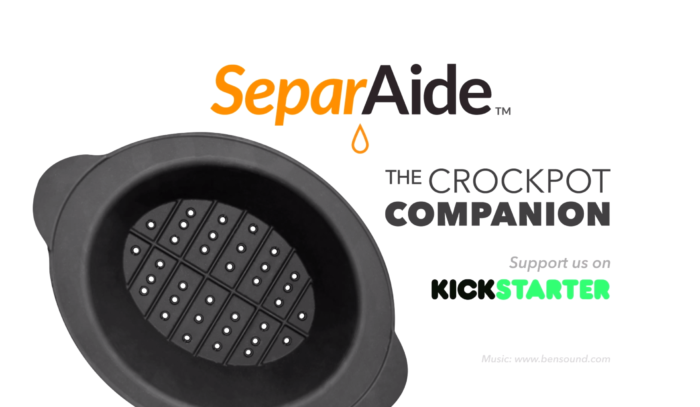 Who loves their crockpot?
ME!! I love the convenience of my crockpot. Add in all of the ingredients in the morning and you have a hot, home cooked meal ready and waiting at dinner time. And with back to school and fall just around the corner, my crockpot is going to get a lot more use!
But… serving and clean up is not always the easiest. Plus, let's be honest, sometimes slowcooker meals do not always have the best presentation. My husband is one that will not eat something if it looks like mush.
I am so excited to try out SeparAide. SeparAide has just launched a Kickstarter campaign on July 18th! Take a look at how this little gadget will quickly become your new best friend in the kitchen:
The SeparAide™ is the best thing to happen to slow-cooking since the crockpot. Inventors of the SeparAide would love your support to help reach their goal to mass produce the SeparAide™.
SeparAide Features:
lightweight
made of oven-safe, nontoxic, baking-grade silicone
completely dishwasher safe
easy-to-grab, no-slip handles
quickly and easily strains contents
fits your current slow-cooker
non-stick surface
flexible and easy to transfer from slow-cooker to a serving dish
comes with an e-book of our favorite slow cooker recipes
makes your food less soupy, more photogenic
Make sure you head over to the SeparAide Kickstarter page and check it out. Back the project and receive different gifts at each level! Tell me in the comments below if you think you'd love a SeparAide for your crockpot or slowcooker.
Find out more about SeparAide:
Website
Pinterest
Facebook
Twitter