Nothing like a warm cup of Creamy Chicken Dumpling Soup on a cold winter's day.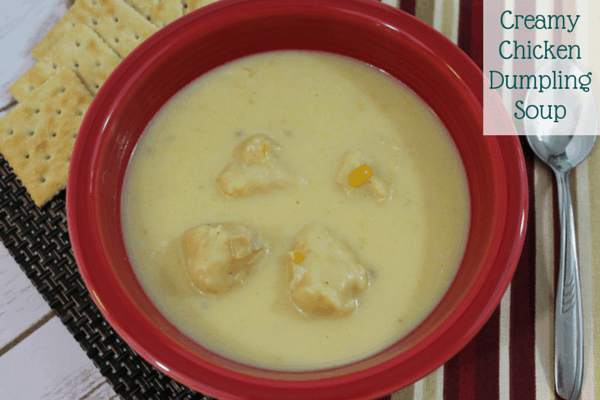 This Creamy Chicken Dumpling Soup is such an easy soup to make that you can make it anytime. The best time to make it is when you have left over chicken. Last night I bought a roasted chicken from the store. That is some of the best chicken and best of all, I didn't have to make it. 😉
I used those yummy leftovers in the Creamy Chicken Dumpling Soup. All of the other ingredients, I usually have on hand in my pantry. That's why this is such a great soup to make anytime.
The dumplings are also very easy to make. I've heard others saying that they never have luck with their dumplings. These taste good and are not complicated at all. If I can successfully make them, so can you!
You can also play around with the ingredients. For example, one time I didn't have the 'right' cream soups. I substituted Cream of Celery for Cream of Chicken. Today I only had 1 Cream of Mushroom so I used 2 Cream of Chickens.
Like different veggies? Add them. This soup is so versatile. Every time I've made it, I think I've made it different and it still comes out wonderful.
Creamy Chicken Dumpling Soup
Ingredients
Creamy Chicken Dumpling Soup Recipe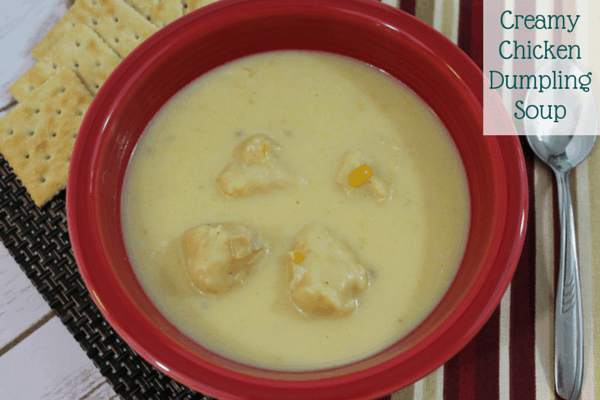 Ingredients
Soup
2 Cans Cream of Mushroom Soup
1 Can Cream of Chicken Soup
1 Box (32 oz) Chicken Broth
1 Can Corn (cream or regular)
1 Chicken Breast Cooked and Diced
1 Can Coconut Milk
Salt, Pepper, Poultry Seasoning to taste
Dumplings
1 Cup flour
1 Egg
1⁄2 Cup milk
2 Tbsp butter, melted
Instructions
Add all Soup ingredients to pot. Mix well over medium heat until combined.
Simmer for 30 minutes.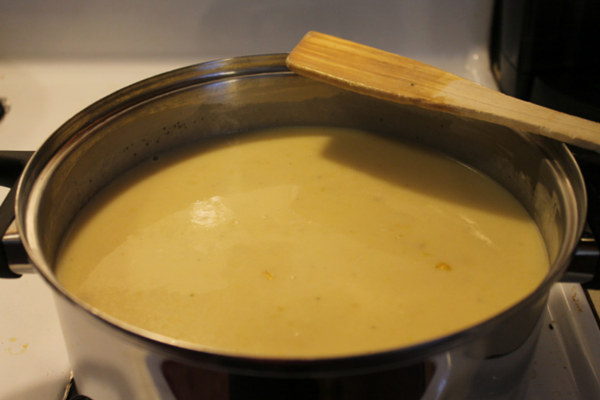 In the meantime, make your dumplings: mix egg, milk, and melted butter.
Add flour and mix well making a sticky batter.
Drop by spoonfuls into the simmering soup.
Cover and simmer for 15 minutes, not allowing to boil.
Want a few more soup recipes? Check out these 20 Great Fall Soups.
Want to Pin this Creamy Chicken Dumpling Soup for later? Here's a great Pinterest Image to use: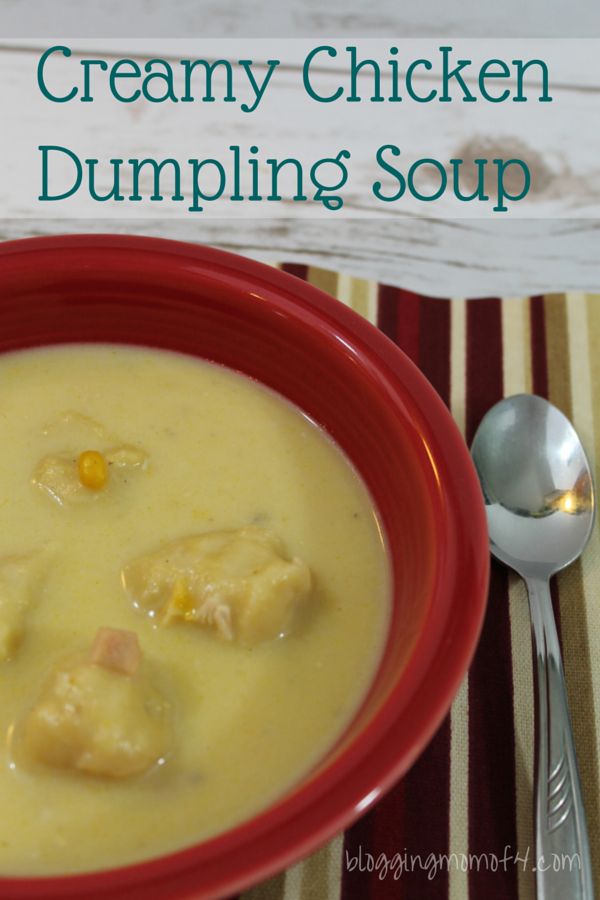 Enjoy this yummy Creamy Chicken Dumpling Soup!