This shop has been compensated by Collective Bias, Inc. and its advertiser forPlaytex® Sport®. All opinions are mine alone. #FitToPlay #CollectiveBias #Ad #cbias
I remember when I was a teenager.. to a point. I'll admit my memory is awful. So while I don't remember specific details, I do remember what it was like dealing with aunt flo. However, being a mother and walking your daughter through it is just different. At least it is for me.
Our oldest daughter is now 13 and in this stage. She's active just as I was when I was her age. I was a cheerleader, she's into dance.
Plus, now that we seem to be past the cold nastiness that we call winter, she's outside. She's running around with her siblings, jumping on the trampoline, playing basketball, playing tag, etc. She's active.
I want my daughter to be as comfortable as she can be when aunt flo decides to visit. While at Walmart today, I picked up the Playtex Sport combo pack.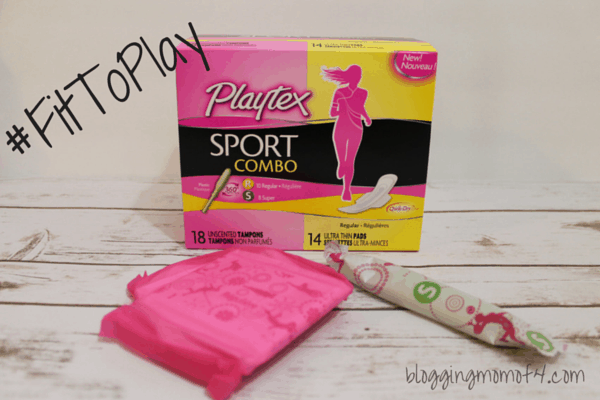 I found these in the center aisle in the Healthy and Beauty section. Otherwise, they may be in the feminine care aisle at your local Walmart.
I love that with Playtex Sport, she can still be active, comfortable and not have to worry about her cycle.  We can't choose when our period shows up but it doesn't have to get in the way of  her active lifestyle. She can feel carefree and still be an active teen.
The Playtex Sport is now available in these convenient combo packs so she has everything she needs in one box. They have a Flexfit™ design that will move with her body.
I never want her to be self conscience so knowing that she has coverage that will allow her to be active and still comfortable is really important. She can conveniently keep pads and tampons in her purse and always be prepared.
NEW! Playtex® Sport® now available in Pads, Liners and Combo Packs at Walmart! Now Sport Level Protection™ pads, liners and combo packs with Flexfit™ design to twist and turn with your body. Don't let your period get in the way. PlayOn!
What do you do to prepare your daughter for this new life stage?