Thank you to Premier Protein CLEAR Tropical Punch for sponsoring this post. All opinions are my own. 
I don't know about all of you but I am so excited for spring! This last weekend, we just had our first baseball tournament. It was a beautiful weekend. I soaked up the sun and enjoyed watching my son play.
With the season change and baseball starting, our life gets a bit busy. I put 300 miles on my car in just a few days and we're just starting the season.
Now is the time that I look for great on-the-go food and drink options. I always try to get in enough protein everyday so anything that has a good amount of protein and is portable is a huge WIN.
Premier Protein has been my go to for that kind of portable protein. They have great "meal-replacmeent options." They just launched a new option that I LOVE! CLEAR Tropical Punch beverage is now available in Sam's Club Stores nationwide.
In our local store, it's located near the health and beauty. When I went in, the store had a nice display right on the end aisle.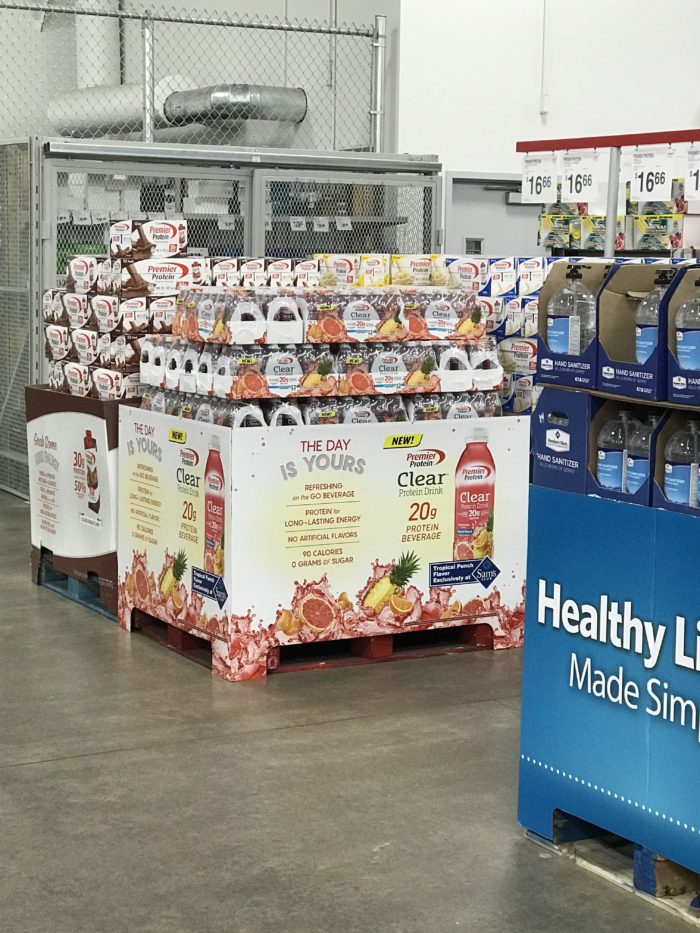 The new, refreshing beverage from Premier Protein has great nutritionals – with only 90 calories and 0g of sugar for 20g of protein, CLEAR provides sustained energy for when you need it most!
I love being able to get bulk of everything I need at Sam's Club. I can stock up for all of our spring/summer fun!
I packed a couple bottles for each day of our baseball tournament this weekend and had a great on-the-go option. Drink at home for a boost of energy or when you're on the go.
Best of all?! This is a great for not only myself but for my kids too. My daughter is very picky. I gave her the Clear Tropical Punch and crossed my fingers that she'd like it. And.. she did. She's had 1 bottle each day since we got it! And for my son, playing baseball, this is a great boost of energy for in between games too.
If you're looking for a great protein option, make sure to check out Premier Protein!
Where will you enjoy Clear Tropical Punch?