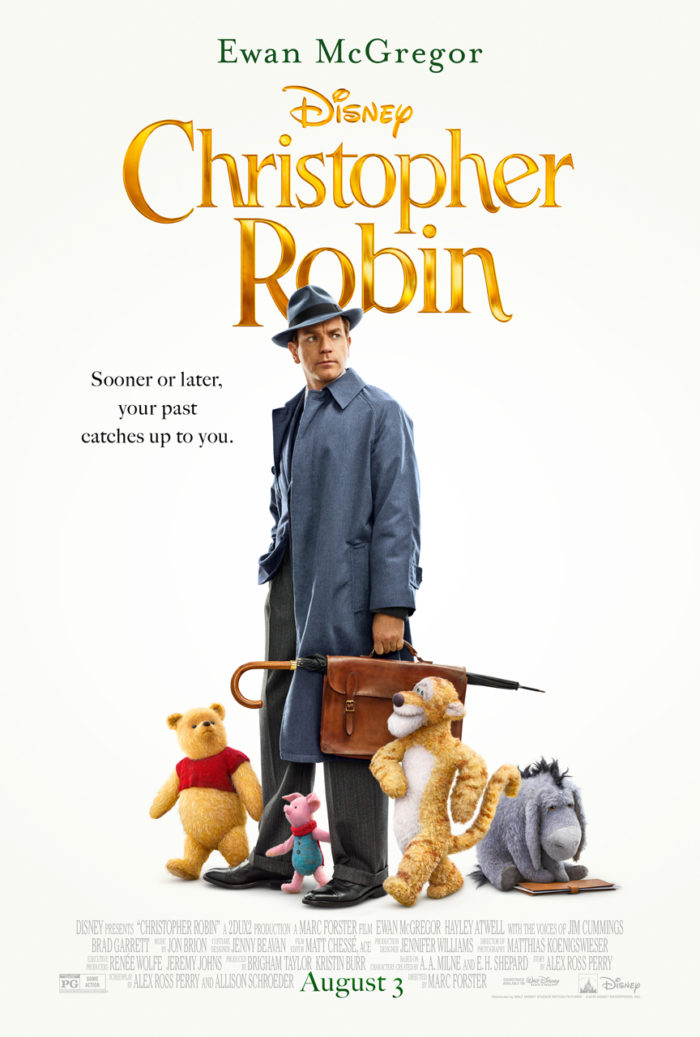 What a perfect way to end your summer. Take the family to see Christopher Robin – now in theaters everywhere!
Tim, Faith, and I had a chance to see an early press screening of Christopher Robin. We all loved it! I will admit that it was a little slow in the beginning but it's a necessary part of the story to see the characters develop. Once we got to the heart of the movie, I smiled, I awed, and I fell in love with Pooh Bear all over again. I mean, it's not like I ever stopped loving Pooh but he cemented a place in my heart.
The movie has an awesome message that I think is so important to our society now. And it's delivered by some of our all time, favorite Disney characters.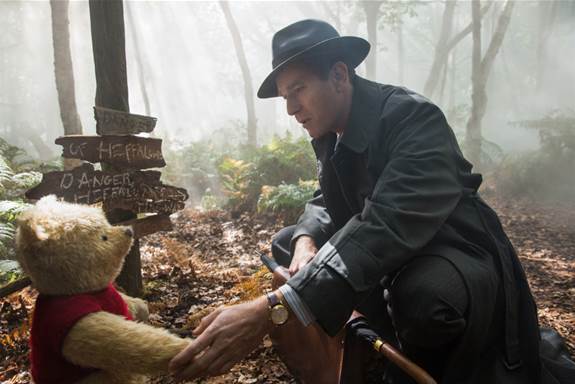 I'm not sure if it was CGI or animation but man, it was so well done. I found myself looking for flaws when the actors interacted with the stuffed animals.. but I couldn't find any. It was impressive. Well done, Disney. Well done!
I think anyone that grew up watching Pooh needs to see this movie. So head out this weekend and see it. In fact, invite your mom to see it with you. My mom and my brother are planning on seeing it together. Such a special moment with childhood memories of Pooh.
I don't know about you but I'm grabbing a new Pooh Bear stuffed animal to hug!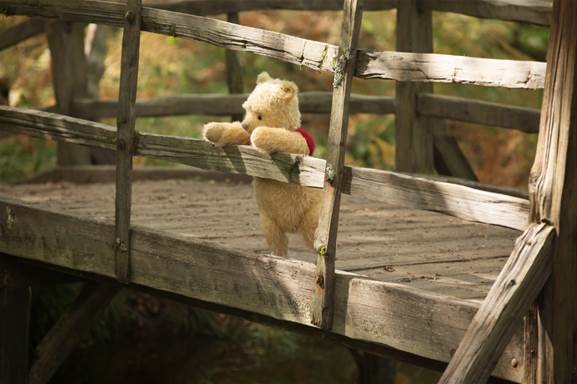 Tune in tomorrow on Family That Games You Tube channel for our video review of Christopher Robin.
Christopher Robin Activity Sheets
These activity sheets are so cute! To print at home, click on the picture below or find them here.
Like CHRISTOPHER ROBIN on Facebook: https://www.facebook.com/DisneyChristopherRobin/
Follow Walt Disney Studios on Twitter: https://twitter.com/disneystudios
Follow Walt Disney Studios on Instagram: https://www.instagram.com/disneystudios/
CHRISTOPHER ROBIN is now playing in theatres everywhere!