This shop has been compensated by Collective Bias, Inc. and its advertiser to talk about Chef Boyardee Rollback at Walmart. All opinions are mine alone. #LowPriceMeals #CollectiveBias #Ad #cbias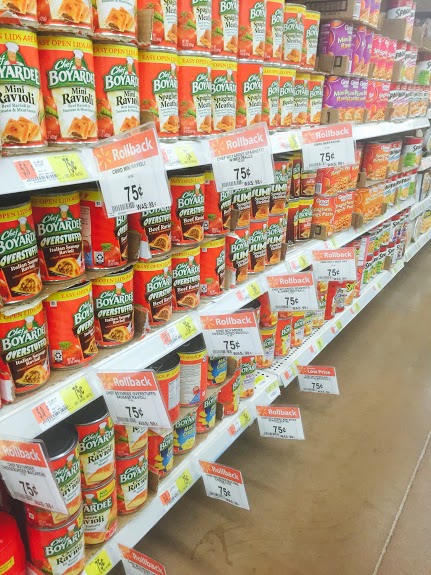 Now that we're into March, I'm getting some serious spring fever. This winter has been so long but there's a light at the end of the tunnel. We're almost through it!
I say that now knowing that a winter storm advisory is on it's way to us. GAH! This always happens though. We get at least a couple more snow storms right before Spring. Sometimes even into April.
As soon as it warms up, I want to be outdoors enjoying the weather. My kids need it too. They are so cooped up here. Between spring fever and cabin fever, we are ready for winter to be over.
With winter almost behind us, I am looking for easy, scrumptious meals for my family. Less time in the kitchen means more time for other fun activities.
Our youngest daughter LOVES Chef Boyardee. Especially the Chef Boyardee Spaghetti W/Meatballs. I have been buying a lot of these lately. And now is a great time to stock up!
Chef Boyardee Rollback at Walmart
Now through March 16, 2015, each 14.5-15 oz can of Chef Boyardee is on rollback at Walmart for only $0.75. Chef Boyardee raviolis, mac & cheese, and spaghetti and meatballs are just some of the varieties you can enjoy at a low price. Be sure to head to Walmart and stock up on this great deal while supplies last!
See the entire list of great Chef Boyardee 14.5 – 15 oz cans on rollback price here –> Chef Boyardee Roll Back Price list.
While shopping at Walmart, be sure to look for the Rollback signs for Chef Boyardee in the Canned Food aisle!
What great Rollbacks have you found at Walmart recently?