Are you heading to the Costa Maya Port? Read about our experience and a great excursion option for families.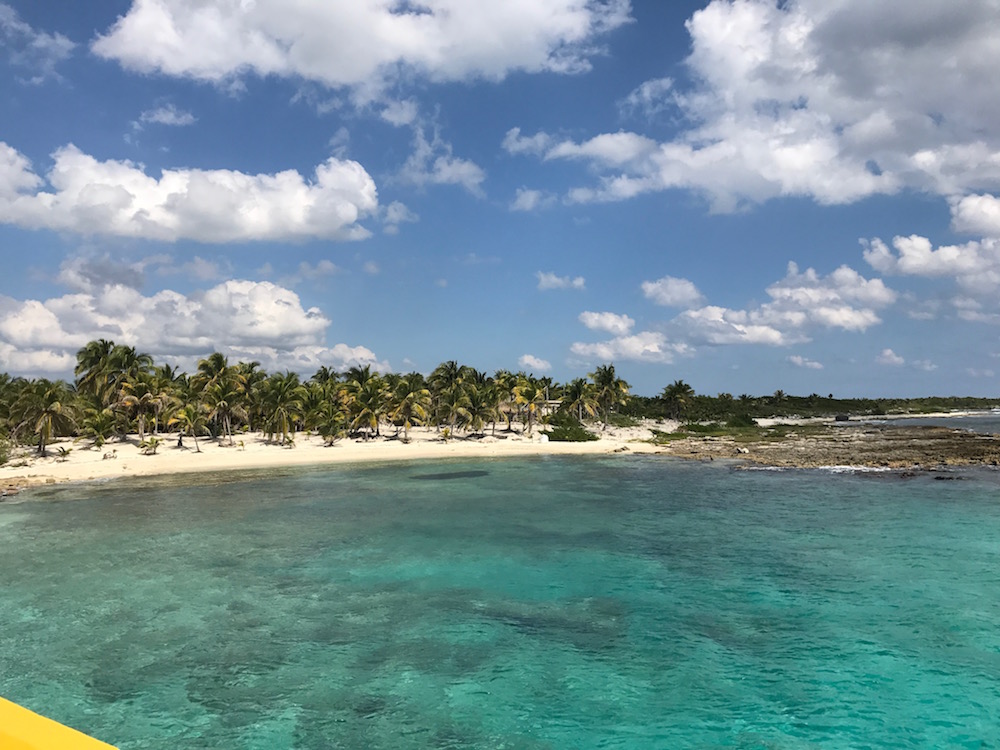 Costa Maya is a port that has grown a lot in the last several years. This was our first time at the Costa Maya port but one of our friends told us that it was her favorite. And it's developed quite a bit since she's been there.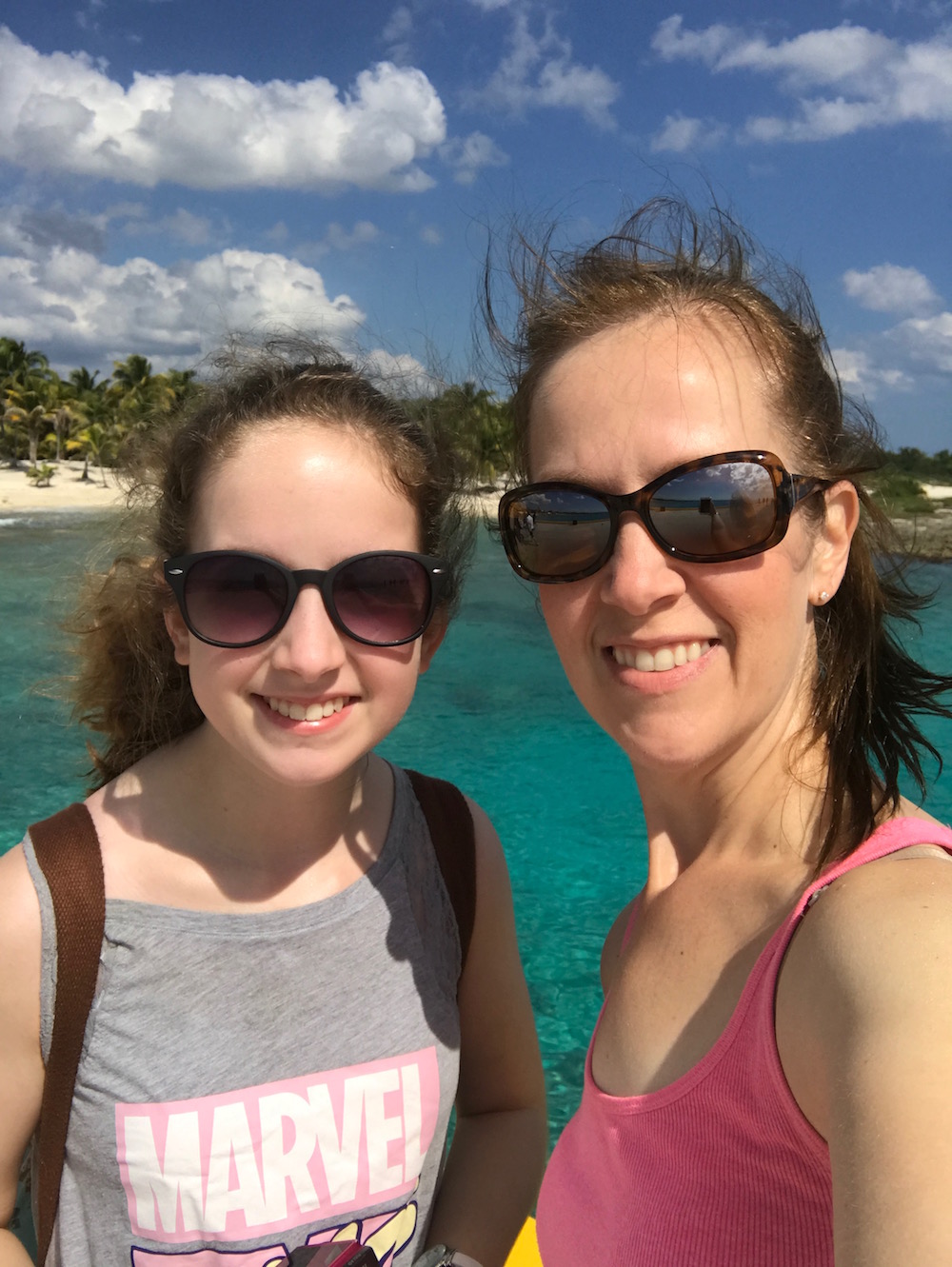 The port is beautiful and has much to see right off of the pier. If you want to just explore without booking an excursion, this is the place to do it. There are plenty of shops and even a pool in the common area. Relax and soak in the sun or go for a swim.
There are also plenty of excursions too. We chose the Lost Mayan Kingdom Adventure Park which is just a short ride from the port.
Costa Maya Port Excursions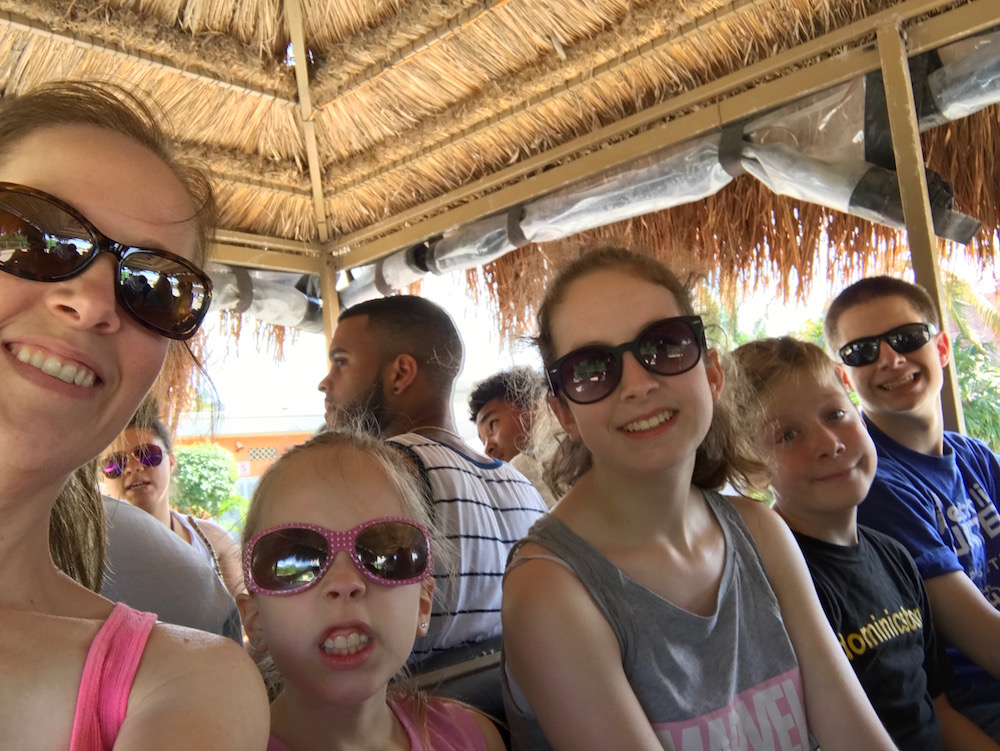 The Mayá Lost Mayan Kingdom Tour starts upon arrival at the pier, our specialized bilingual staff will help you check in and board our buses. After a short ride we arrive at Mayá Lost Mayan Kingdom. Once inside the park you can enjoy the following activities at leisure: 9 different water slides, whether you want to experience the thrill of a straight down drop on the Kamikaze slides or spin into the Hidrowhip slide, Mayá is full of excitement. Try our innertube slide or hop on a mat and speed down the 60ft slide. All slides are available to enjoy.

Once you've had enough water fun, turn to the sky and fly on any of our two zipline courses. Zip over 3,000ft of lines and get a birdseye view of the entire park, the surrounding jungle and the Cariibean Sea. Work your way through the ropes course and across the suspension bridge. Top off your day with the thrill of a lifetime, the Kukulcan Zip Coaster, a 800ft long flight with twists and turns that is sure to get that adrenaline pumping.

Just want to relax? Head over to the pool or natural Cenote and lay back or grab an innertube and take our River Expedition through the mayan jungle.

Let the kids discover the teen park, a set of smaller slides for the less adventurous.

Additional park services available include: restrooms, fitting rooms, showers, lockers (extra cost), snack bar and a souvenir shop.
We enjoyed our time just sitting pool side while Caleb and my nieces enjoyed the kids area.
What attracted us the most about this excursion was the zip lines. None of us had ever been so we were excited to give it a try. All zip lines do land in the water so make sure you wear your swim suit or at least clothes you don't mind getting wet. We had a lot of fun!
Mayá Lost Mayan Kingdom does also offer food and drink for purchase and they do accept credit cards. It's of course a bit spendy but everything we had was good.
We spent several hours at the adventure park and then headed back to the pier. The sun was setting and it was a beautiful sight!
This was really a great excursion for families. The kids all had fun and I was able to just sit back and relax, soak in the sun. And best part, it was reasonably priced. Love that!! 😉
If you're heading to the Costa Maya Port with Carnival Cruise Lines, enjoy! It's a beautiful destination with plenty of areas to explore and things to do.