Ok, y'all… if you haven't jumped on the chaffle train, you need to. I'm serious. Get yourself a mini waffle maker and start making these chaffles. I am loving all of the different chaffle recipes that I've tried including this BLT Chaffle.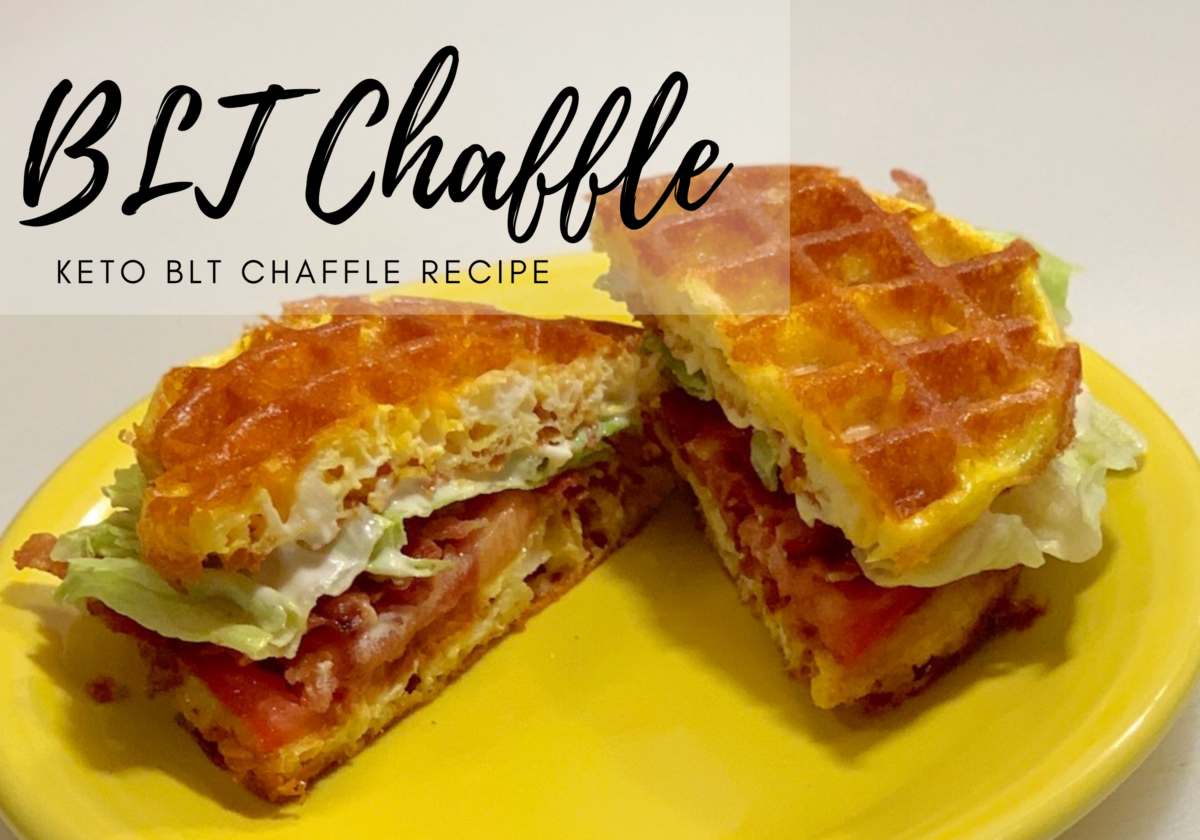 For the past few years, I've been trying to remove grains from my diet. Which means I don't usually have bread in any large quantity. And now that I'm ling a more Keto Lifestyle, I can't tell you how long it's been since I've had a true BLT. Being able to have a BLT Chaffle today was just amazing! Seems a little crazy to be so excited over a BLT Chaffle but whatever. It's so good!!
All you need to do is start with the Basic Chaffle Recipe.
BLT Chaffle Using the Basic Chaffle Recipe
Basic Keto Chaffle Recipe
Ingredients
1

egg

1

Tbsp

shredded cheese I use colby/jack
Instructions
Heat mini waffle maker.

Lightly scramble 1 egg.

Lightly spread a bit of the shredded cheese on the bottom of your waffle maker.

Slowly pour 1/2 of scrambled egg on top of cheese.

Lightly top with a bit more shredded cheese on top of the egg.

Close waffle maker and cook for a minimum of 3 minutes.

Gently remove Chaffle and allow to cool.

Repeat for second Chaffle
Recipe Notes
Makes 2 Chaffles. Use as bread, bun, etc or top with toppings of your choosing and enjoy!
Do not overfill waffle maker. You'll end up with a mess on your hands. The cheese is how you'll get that nice crispy outside. It doesn't take much but you can adjust it to your taste. If you lift the waffle maker lid and the waffle is melty and falling apart, close the lid. It's not done yet.
Once you have your two chaffles, you add your bacon, lettuce, tomato, and choice of mayo. I also sprinkled a little Lawry's Seasoning and it was just perfect!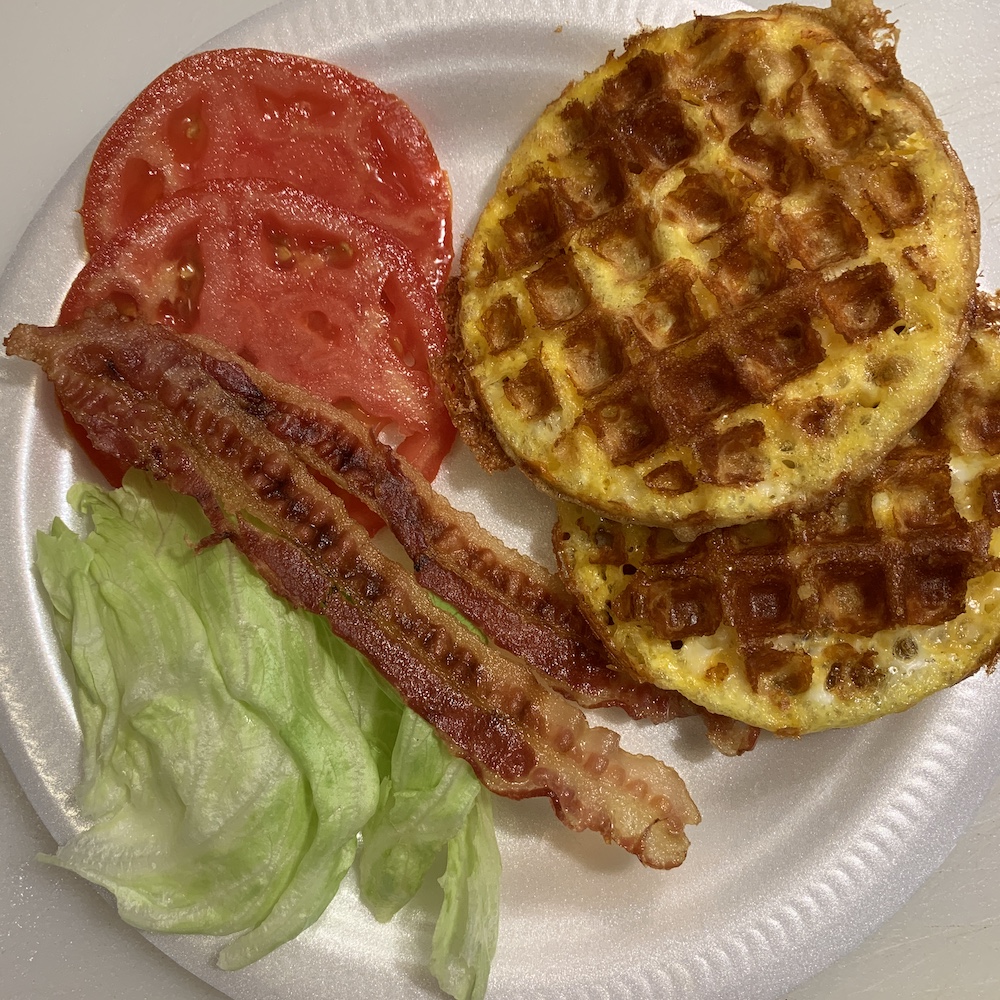 You could also make a bunch of chaffles ahead of time and keep them in your fridge or freezer. Then just take them out as you need them. Pop them in your toaster or toaster oven and then continue to make your BLT chaffle.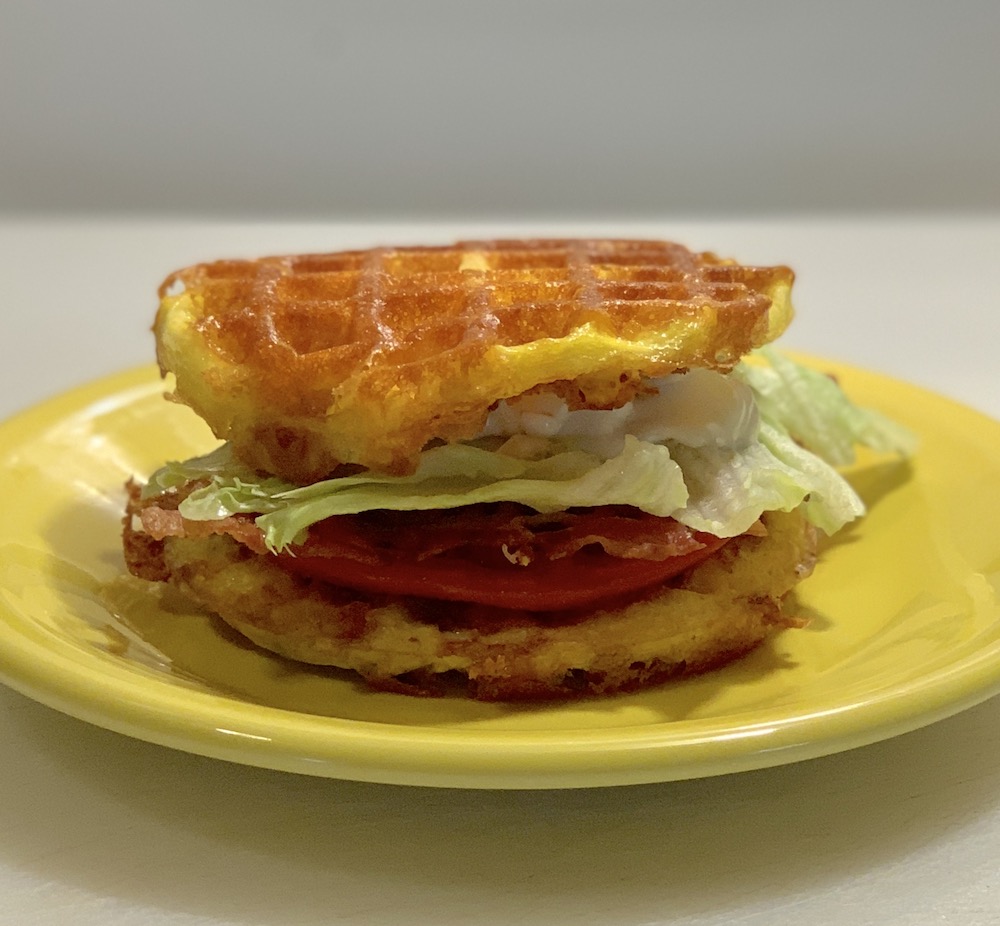 I wish I would have had some already made up today because as soon as I made my BLT, the kids were wanting one too. Which is awesome and I was more than happy to make them a chaffle. It still didn't take me super long to make but it would have been even quicker if I had extras made up and stored in the fridge or freezer.
Mmmm just so good! Have you tried any chaffles yet?