Thank you to K-Deer for sponsoring this post on my pick for best leggings. All opinions are my own. This post may contain affiliate links. By clicking and shopping via these links, you are helping support this site.
Psst… Be sure to check out the K-Deer giveaway too! Don't miss it!
I LOVE my leggings. Who's with me? I think I could live in them and now have found my newest favorite pair. I saw the K-Deer brand on a friend and have been obsessed with them ever since.
Whether you are just looking for a comfy pair for everyday wear or want to work up a sweat, K-Deer are the perfect leggings!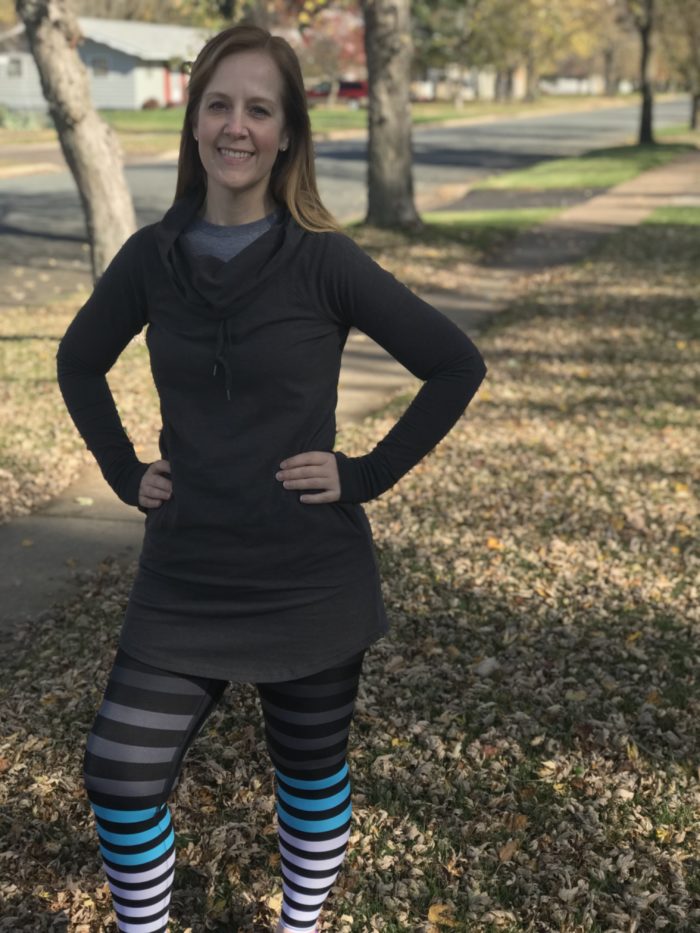 When it comes to workout gear, it's always tough to find something that works well, looks good and fits just right. Introducing K-DEER.
The Best Leggings
About K-DEER
I started K-DEER with the desire to share those feelings of confidence, comfort and femininity with as many other women as possible. I sold the hand made style at my local studio and began connecting to other studios and students around the world via social media. Within my first year, I made over 800 pairs of Bum Bums by hand in my childhood bedroom, taking orders via etsy.com and sending them out through my local post office. Over the next two years, I designed and personally developed the shorts, capris and leggings. The original flat front, high waisted bottoms quickly became a topic of conversation (what? no camel toe?). It was unheard of at the time to see so much print on leggings but with carefully chosen designs on a unique high performance fabric, the K-DEER reputation was made and the brand began to get recognition for it's uniqueness.
I was so excited to get to choose a pair to review. I chose the Ruth stripe in sneaker length.

Meet Ruth

The Ruth Stripe is named after indoor cycling pioneer Ruth Zuckerman, the co-founder of Flywheel Sports. With each purchase of the Ruth Stripe, 10% of the price is donated to Stand Up To Cancer to accelerate the pace of groundbreaking translational research that can get new therapies to patients quickly and save lives now. Stand Up To Cancer is a division of the Entertainment Industry Foundation, a 501(c)(3) charitable organization.
Not only are these the best leggings for fit, fashion and function but these leggings have a purpose. I love how each design is named after someone and 5% of proceeds go to a specific organization. You can feel good about your purchase.
Check out K-DEER and let me know in the comments below.. which one is your favorite?