Disclosure: I receive free product in order to evaluate and comment on my experiences on the Medifast Program. Medifast products and the Medifast Program are not intended to diagnose, treat, cure, or prevent any disease or illness. Any medical improvements noted while on the program are related to weight loss in general, and not to Medifast products or programs.
Do you Zumba?
Ok.. so life has been busy lately. So busy that I didn't even have a chance to check in on my weight loss last week.
So let's start by giving you an update. As of last week, I was down to 218. I was THRILLED with that number. 1. I was out of the 220s but 2. I finally broke through my plateau.
What changed? Well, I increased my activity. I started going to Zumba. Just 1 class so far but I'm looking forward to going back. My only issue with Zumba is that the class time doesn't always fit in my schedule. But when I can make it work, I go.
I wasn't sure that I was going to be able to get through the entire 45 minutes but I did it. I felt super out of shape and was out of breath a lot. My face was bright red from the work out and I probably looked close to death but I survived. And I plan to go back! Success!
This group of ladies is great. No judgement, a lot are in the same shape as me or have 2 left feet. All are welcome. I encourage you to find a Zumba class to join. It's a lot of fun and burns a lot of calories! Can't find one in your area? No worries.. you can also do Zumba right from the comfort of your own home. Pick up a Zumba DVD set. I have this one and love it! I used it to practice moves before heading to class. 😉
I was also able to fit in a Karate class. It was great to get back to our lessons! I'm looking forward to that yellow belt!
Now on to this week's results.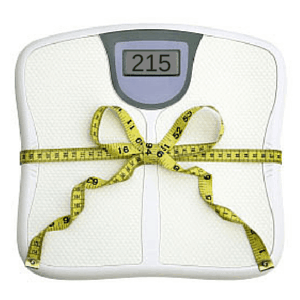 I love love love seeing the scale move… and move down vs. up! I'm now at 215! So excited!! Two months after surgery and I'm down 37 lbs. My doctor would like me down 50 at the 3 month mark. At this point, I'm positive that I'll get there.
On the schedule is Zumba and Karate this week!! What do you do to burn those calories??
Interested in trying out Medifast for yourself?

Medifast has some deals for you! If you use my code, MOMOF415, you can receive $15 off an order of $150 or more. Or, use code MOMOF428 to receive 28 free meals (a $67 value!) with your purchase of $250+.

Limit one per customer. The MOMOF428 code is limited to new customers only and not valid with prior purchases, Medifast Advantage, or any other promotions or discounts.

See website for complete details on program and discounts. Consult your physician before beginning a weight-loss program.