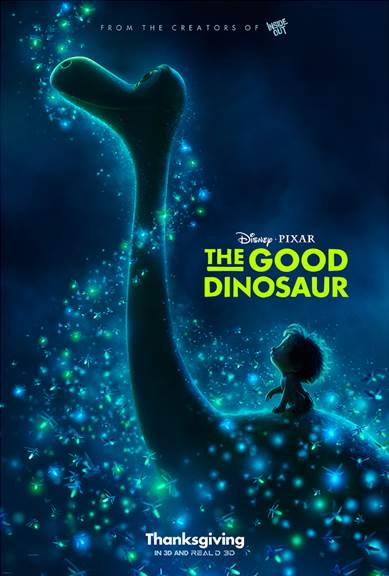 So what have you got planned tomorrow after Thanksgiving dinner with the family? I don't know about you but heading out to a movie with the family sounds like the perfect idea! We have done Thanksgiving movies a few times and we love it! It's the one time that all of us are free so being able to head out and watch a movie together is awesome!
If this sounds like a good plan, I've got the perfect movie for you! I was able to preview The Good Dinosaur while in LA last week. I absolutely loved it and here's why…
5 Reasons to See The Good Dinosaur
1. The animation is absolutely stunning! Disney Pixar has really stepped up their game with The Good Dinosaur. From the grass blowing in the wind to the roaring river and waterfalls, the graphics are amazing. The scenery is just breathtaking. Really makes me want to take a trip out West!
2. Plenty of laughs. Oh my gosh, are there laughs. There are so many funny parts in this movie that not only will your kids be laughing but so will you.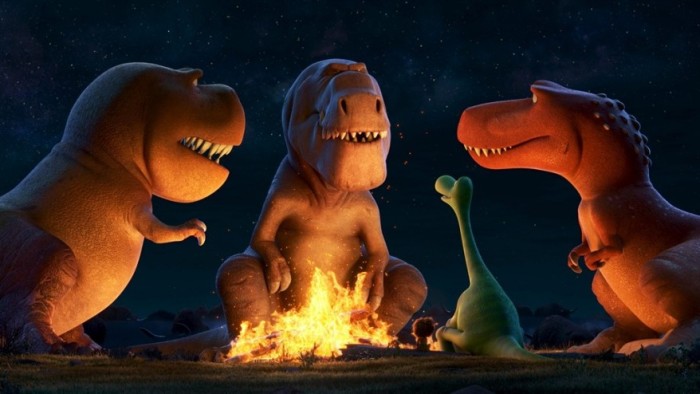 3. Loads of emotions. Yep, get ready for lots of feels. I love a movie that can stir up my emotions. One minute I'm laughing, the next minute I was tearing up. If you tend to cry at movies, bring tissues!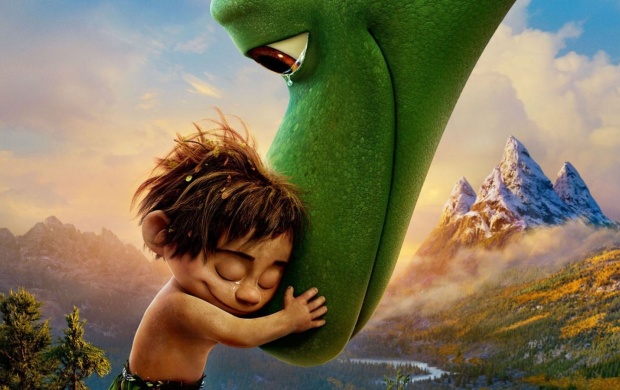 4. Great characters. I just loved these characters. From Arlo and Spot to the Pet collector, they are all terrific! Not only did I love the characters but the voice acting was terrific!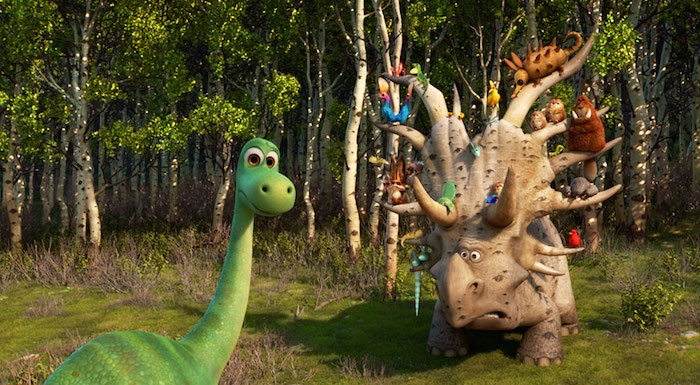 5. Great overall message. There is a message for everyone in this movie. Whether you're the parent or the child, whether you're on a road to self discovery or working on confronting your fears, this movie will touch your heart.
I truly loved this movie. I was able to see it twice while in LA and I loved it both times. I can't wait for my kids to see it.
Now usually I will get asked some form of the question, "Is this suitable for my child?" The Good Dinosaur is rated PG. I can't really pin point at what age this movie is geared for because I really think it depends on the child. As a parent, you know your child best. There are a lot of emotional scenes and maybe even a couple scary scenes so use that as a guide when making your decision.
The Good Dinosaur
"The Good Dinosaur" asks the question: What if the asteroid that forever changed life on Earth missed the planet completely and giant dinosaurs never became extinct? Pixar Animation Studios takes you on an epic journey into the world of dinosaurs where an Apatosaurus named Arlo (voice of Raymond Ochoa) makes an unlikely human friend. While traveling through a harsh and mysterious landscape, Arlo learns the power of confronting his fears and discovers what he is truly capable of.

Directed by Peter Sohn and produced by Denise Ream ("Cars 2"), Disney•Pixar's "The Good Dinosaur" opens in theaters on Nov. 25, 2015.
Make sure you take a look at my other coverage of The Good Dinosaur including Director/Producer and cast interviews and coverage live from the premier!
The Good Dinosaur opens in theaters on Thanksgiving Day, November 25th! Go see it with your family!